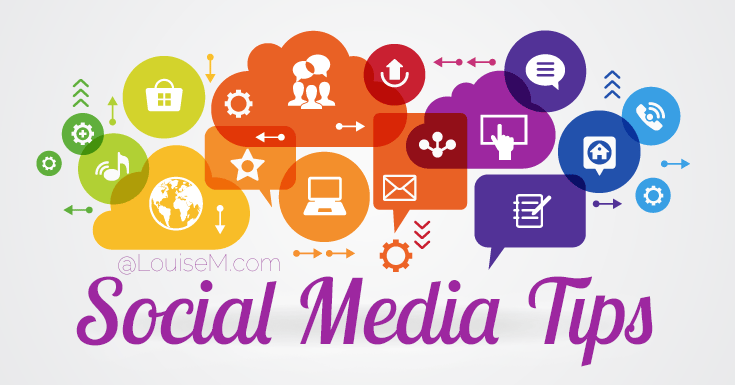 61 Social Media Marketing pros got their brains picked!
The result is a post you can't miss.
I was invited to join this this massive "expert roundup" of social media authors, social media university teachers, and social media managers for some of the world's biggest brands.
I didn't want you to miss out on this treasure trove of knowledge, over on Social Media Wizard.
I'll give you a few snippets and Caleb's infographic, then head over to his blog to see more.
My top Pinterest tip:
Got a Pin you want to go viral? Here's an easy trick: embed the Pin in your blog sidebar.
I tried this with my "Social Media Sizes Cheat Sheet." In a few months, that specific Pin has gotten over 2,000 repins.
It's easy to do. Just find your Pin on Pinterest and click the 3 dots at top right. Select "Embed."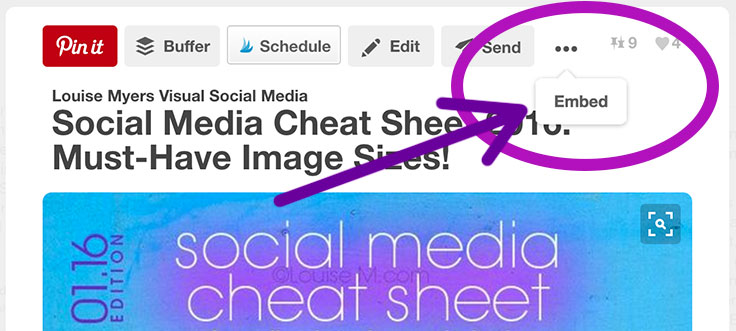 Pinterest serves you up the code to paste into a sidebar widget on your blog. You get a choice of 3 sizes, and whether or not you want the Pin Description to show. Medium fit perfectly in my sidebar!
When your content gets a lot of repins, Pinterest sees you as a quality resource, and boosts the appearance of all your content in its Smart Feed. Double win!
So pick your most valuable Pin and give it a try.
After the infographic, find 4 more tips for Facebook, Instagram, Twitter, and LinkedIn.

Guy Kawasaki on Facebook:
Start using Facebook Live video.
Donna Moritz on Instagram:
If you want to organically grow engaged followers on Instagram, do more of the following:
Post motivating, inspiring, eye-catching content on a consistent basis.
Reveal a little more about yourself and your team – take people behind the scenes
Show tips and how-tos
Post video and use "Instagram Stories" to expand on your posts and give context.
Develop a hashtag strategy that's not just popular posts, but a mix of niche or industry related posts that your target audience are using.
And don't (please don't) use auto-comments and auto-likes. It's not only inauthentic and bot-like but puts your account at risk, as most of the tools that do this are working outside of Instagram's guidelines. So be authentic and comment in real-time!
Sam Hurley on Twitter:
Here's a great way to gain more, highly engaged followers on Twitter by utilising Twitter chats…
Find popular chats in your niche with this tool.

Using digital marketing topics as an example: get involved in a popular chat like #semrushchat or #bufferchat (not half-heartedly – go the full mile!) and then immediately afterwards, search Twitter for the tag.
Go through every single participant and hold CTRL (PC) as you click each profile.
Follow every person and also send them varied tweets saying something like, "Great to see you on #semrushchat just now, [name]. Following you!"
This not only builds strong lifelong connections – but also 1) gains further exposure for the hashtag and 2) helps you get noticed even more by others searching the tag.
BOOM!
Melonie Dodardo on LinkedIn:
My top tip for using LinkedIn effectively is "Don't collect connections, build relationships".
What this means is that rather than just accepting a connection request and forgetting about it, take a few minutes to look at their profile and then send them a meaningful and personalized reply/welcome message.
This starts conversations and leads to relationship building, which is the point of LinkedIn. You need to build a relationship with your connections before you can move the relationship offline and ultimately have a sales conversation.
Read the post on Social Media Wizard for 56 more social media marketing tips!