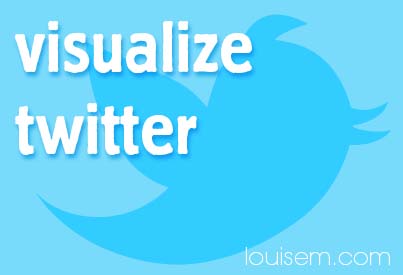 Visuals are so popular in social media – and then there's Twitter! Did you know there's a visual Twitter tool that makes your Twitter stream look great – and last longer too? Meet Twylah.
Twylah gives your audience a more attractive interface with your tweets. Click here to see my Twylah page.
6 Ways to Use Twylah – The Visual Twitter Tool
Direct readers to your Twylah page instead of your Twitter page for an enhanced experience
Embed a Twylah widget on your website or blog sidebar (see below right)
Create a Twylah tab on your Facebook Fan Page – how to add Twylah to Facebook
Host Twylah on your own website, to increase search traffic on your keywords
Check your Twylah page often to see if you're staying "on message" with your tweets
Send a "Power Tweet," which directs readers to a landing page with your related tweets
Twylah says Power Tweets increase the time spent on your Twitter content by 40 times! You can learn how to use Twylah to do any or all of the above by visiting the Twylah FAQ page.
Here's a great overview of how Twylah works, in a 5 1/2 minute video.
What do you think? Will you give Twylah a try? Let me know in the comments if you're happy with 140 characters, or you prefer the  idea of a visual Twitter tool.
UPDATE 7-26-12: Twylah just released 7 templates (or "themes") for your Twylah page, that you can change at the click of a mouse. Custom designs also available for $99 (you provide the graphics). Or, you can create your own design if you self-host. Have you tried Twylah, the visual Twitter tool, yet?
Share and Enjoy