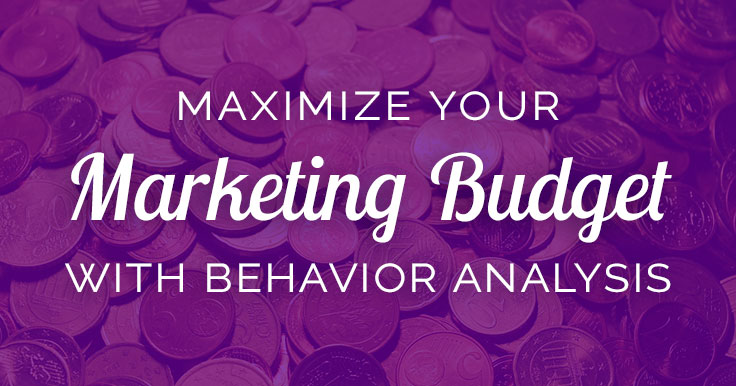 Want to set a content marketing budget?
Whether it's money out of your pocket, or hours out of your day, you want to keep it within reason. One way to minimize your expenditure is to focus on what best reaches your audience.
Strategic marketing departments won't set their campaigns in stone. They know that even the best-made plans can go awry and that they may need to adjust their channels, increase their budgets, or shift their brand messaging.
This is where behavioral analytics comes in.
Behavioral analytics is the research and evaluation of an audience by a company, so that the company can market to them effectively.
It's much easier to point to companies that fail to reach their audiences than those that target them accurately. For example, fewer millennials subscribe to newspapers than older generations, so a company looking to target millennials might want to choose marketing platforms other than print media.
On a digital level, Facebook and other social channels allow marketers to restrict their ads by demographic, interest, and location. This means their marketing dollars are only spent on their target audiences.
Any single man or woman who has seen Facebook ads for engagement rings has experienced poor ad targeting and behavioral analysis. While the marketer might have limited the ad exposure by age, he or she could have seen better results (for less money) by targeting people who were in a relationship but not married.
CopyPress created an infographic explaining behavioral analysis and highlighting opportunities for companies to use it in their advertising strategies. Keep reading to learn about the entire behavioral analysis process, from preliminary research to making adjustments to your campaign as it debuts.
Regardless of your size and industry, analytics can be a great tool for letting your content marketing budget work smarter, not harder.