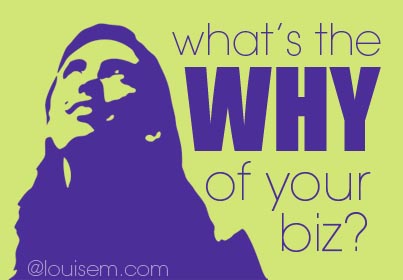 Fellow small business owner:
What's your "Why"?
Ever wondered: what makes Apple users such hard-core devotees? Are the customers just buying tech products – or are they buying a philosophy?
I found much to inspire in this TED Talk I discovered via Denise Wakeman. Enjoy!
Tips for Small Business: What's Your Why? [TED Talk video]
Here are two small business tips I jotted down:
People don't buy what you, do they buy why you do it.
The goal is not to do business with everyone who needs what you have, the goal is to do business with people who believe what you believe.
What did you get out of it?
If you liked it, give it a LIKE below! And let me know if this helps you figure out your "Why?"
I hope you agree this inspiring TED Talk has great tips for small business like yours!
Share and Enjoy