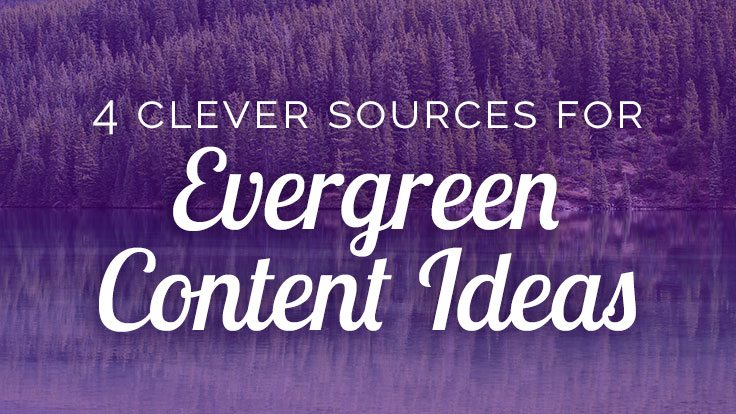 Looking for evergreen content ideas?
In the world of content marketing, evergreen content is your BFF.
Write it once, share it for months (often years) to come.
That's because evergreen content has no expiration date. It's not breaking news – instead, it fits the hallmarks of compelling content we talked about last time.
But how to come up with this valuable, long-lived content?