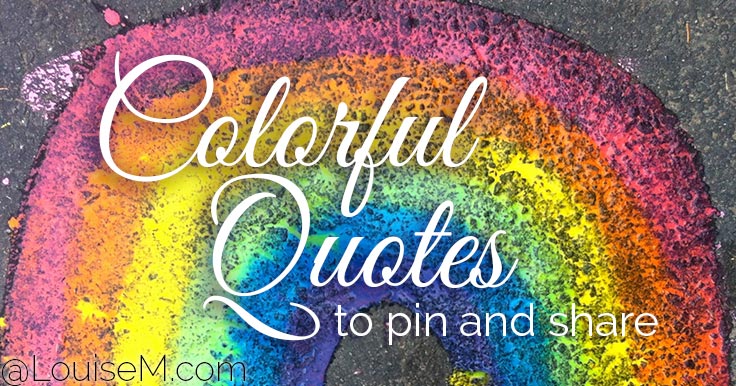 Coveting colorful quotes?
I'm on a roll lately with creating quote graphics – and I'm dragging you along for the ride!
Here, I've cranked out a couple dozen colorful quotes,  and then some.
You may share these graphics – as long as you link back to this post.
If you hover each image, you'll see bright green buttons in the center for sharing to Facebook, Twitter, or Pinterest. Your share will automatically link back to this post.
Don't download or edit the quote images I've created.
Click here for quote graphics you can put your OWN name on to promote your business.
• • • Click here to purchase pre-made inspirational picture quotes! • • •
You may copy the text quotes below to paste into Twitter, or use them to make your own picture quotes.
Two of the graphics I made in WordSwag or Typorama, but mostly I make them in my favorite graphics tool: Photoshop.
NOTE: Some links in this post may be affiliate links. This means your purchase helps support my free content. So thanks!
Continue Reading