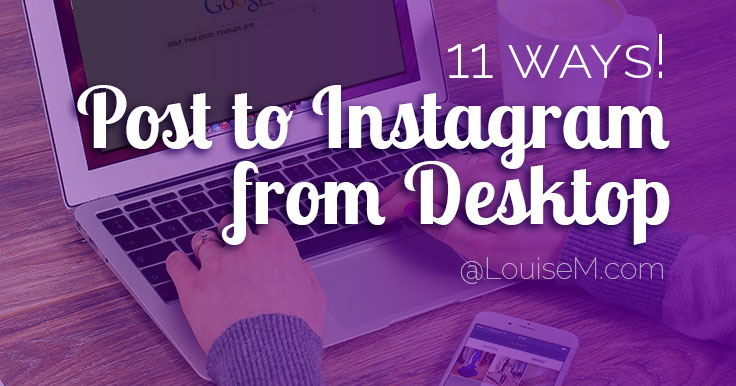 Wondering if you can post to Instagram from desktop?
For a short time, we had a hack to do this right in the Instagram mobile app on your computer.
This appears to have been disabled. It worked from May 9 to July 26, 2017 on the Instagram mobile website.
I think it's clear that Instagram doesn't want us to do this.
If you want to set up posts on your computer, your best bet is to use an online tool that sends your post, with a reminder, to your phone. You manually complete the post inside Instagram. No worries on breaking any Instagram Terms of Use.
If you'd enjoy a scheduling feature, note that Tailwind and Hootsuite are approved Instagram partners. Read more below.