64% of Twitter users and 51% of Facebook users are more likely to buy from brands they follow online.
50% of shoppers have made a purchase based on a recommendation on a social media network.
90% of small business owners agree that "Social media marketing is important for my business."
But to win this game, you've got to play consistently. 
If your social media posting is a bit "hit or miss," let me help you "up" your game.
For as little as 30¢ a day!
Know What to Post to Attract Leads Daily!

With your Social Media Content Planner,
you'll know what, where, and when to post on social media,
to attract leads to your business every day.
Click Here to Buy Now!
No More Scrambling for Social Media Post Ideas!
Ever come to the end of the day, low on creative energy, and wracking your brain for an idea of what to post?
Hey – I've been there!
Evenings are actually a great time to post on social, but not the best time to be scrambling for an idea!
What if you had fresh ideas at the ready – each and every day?
In an easy format to reference… AND to plan ahead in!
Plan not just your social, apart from your business… but AS A PART of marketing that supports your business!

Your 2017 Social Media Content Planner
Everything you need to plan a successful month – and to follow through on it daily.
Plan Your Months, Then Your Days

Set the "big picture" for the month, then plan your blog and social media content to laser-focus on your business goals.
Get Fresh Ideas Every Day of the Month!

Select from daily holidays, hashtags, and marketing activities that support your business goals. Four or more prompts each day!
Print It Out, Write It Down, Get It Done

Printable PDF that you can print at home and keep in a binder, or have spiral bound at your local printer. Choice of full color or low-ink!
Set a Plan for Your Business & Watch It Grow

With your Social Media Content Planner,
you'll know what, where, and when to post on social media,
to attract leads to your business every day.
Click Here to Buy Now!
This planner rocks!!! I love it so much, it's beautiful, easy to use and full of wonderful ideas that made it so easy for me to plan. It makes life so much easier.

Tal Shahar, Paint Life Happy
Whether you're a beginner or a professional, you won't struggle with inspiration once you get this planner. And I'm much more organized with this book to reference!!

Amanda Magee, The Purrrdy Panda
This planner is incredible! My mouth was hanging open while I was flipping through the pages. I've been looking for planners to help me schedule my blog and social media posts, and most of them are great but this one tops them all! It already comes with so many ideas to build upon and I still can't believe how much time this is going to save me! It comes with special holidays, quotes, hashtags - I absolutely love it!

Angelina Werner
Daily Ideas – And a Plan to Implement Them!

With your Social Media Content Planner,
you'll know what, where, and when to post on social media,
to attract leads to your business every day.
Click Here to Buy Now!
Who Am I to Tell You What to Post?
Hi! I'm Louise Myers, graphic design expert, and owner of LouiseM.com, a top-ranked blog on visual social media.
When I started my blog a few years ago, I knew zip about social media. Followers – is that like stalkers?
Within a couple years of opening my social media accounts, I had acquired thousands of followers. I've built and maintained a Klout score in the 70s, and am ranked in the 99.9 percentile of influencers in over a dozen social media, blogging, and design categories.
How'd I do it? Well, I didn't use any software, VAs, or hours of targeting people, reaching out, following etc. (Little secret here, I'm the world's biggest introvert, and I hate that stuff).
I did one thing: I posted consistently.
This is the hardest thing for small business owners! And yet, it's the one thing that will get your business in front of prospects – pretty much for free (I've never spent a dime).
As a fellow creative soul, I understand that you often fly by the seat of the pants when it comes to running your business.
I also know this can lead to a feeling of overwhelm: so much to do, no plan to get it done.
SO: Make a plan and get it done!
Fall 2017 Available for Instant Download!
Choose to buy next month, or SAVE by purchasing the rest of the year in advance!
SAVE 25% when you buy Sept-Dec (4 months) OR Oct-Dec (3 months).
Want to buy October only? Click here (it's $12).
Plan September NOW with over 150 ideas!
Only $12
I want September!
Download your September Planner NOW, print, and plan for success! 24 pg Planner + instructions.
SAVE! Plan Sept – Dec 2017 with 600+ Ideas!
$48 $36
YES, I Want It ALL!
Download your Sept – Dec Planners NOW at 25% OFF. Print and start planning for success!
SAVE! Plan Oct – Dec 2017 with 450+ Ideas!
$36 $27
YES, I Love to SAVE!
Download your Fall Planner NOW and plan for success! SAVE 25% on Oct–Dec (4th Quarter).
Should You Buy the Social Media Planner?
This Social Media Planner is a boon for small business owners!
But it may not be for you…
This is for YOU if:
You have at least one: Facebook, Twitter, Instagram.
You struggle with ideas for what to post OR…
You need to organize the post ideas you do have.
You want to get more engagement on social media.
You can print out and write in a Planner :)
This might not be for you if:
You DON'T want to print and write in a Planner.
You haven't set up any social media accounts.
You have no idea where to start with social media.
You have more post ideas than you can handle.
You love the system you have now for post ideas.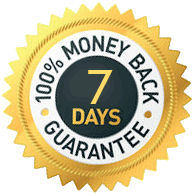 Not sure? If you haven't purchased my Planner before, I understand. I believe it's an awesome tool for building your business through social media. But I want you to feel the same way!
So I'm offering a 7-day risk-free trial. Purchase the Planner and check it out. If you don't think it's worth every penny you paid, your purchase price will be refunded. Just ask!
Still Have Questions? Reach Out!