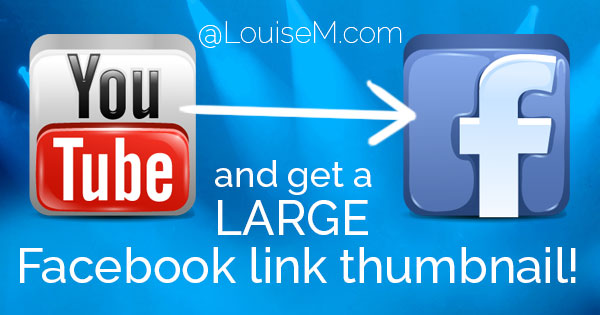 Wondering how to post YouTube videos on Facebook – and get a LARGE link?
Facebook seems to have an adversarial relationship with YouTube, which is owned by Google.
If you share a video, you just get a small thumbnail instead of those great BIG clickable thumbnails that really drive traffic.
This new service will allow you to upload your own image with the video link – and the image will also link to the video!Continue Reading