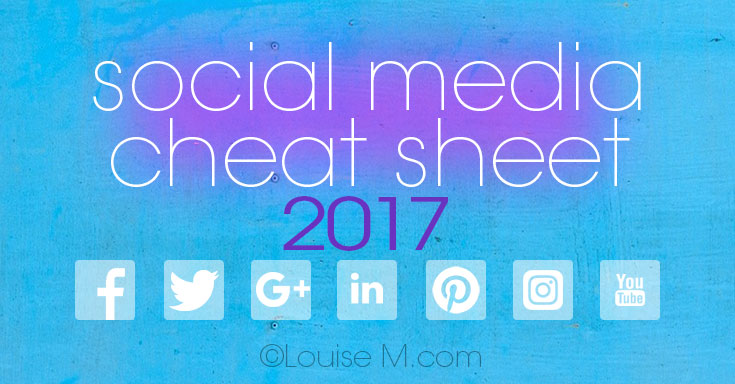 Searching for the ultimate social media cheat sheet?
I've been looking forever, and can't find one that's completely correct. So I made my own!
Simple – but accurate! Outdated infographics  are still widely posted and shared, despite their misinformation. Here are the updated social media sizes, as of January 10, 2017.
2017 Updates
Pinterest board covers now SQUARE.
LinkedIn personal profiles redesigned.
2016 Updates
Pinterest profile picture enlarged.
LinkedIn company pages redesigned.
Facebook Cover Photo size updated to 828 pixels wide from 851.
Pinterest pin height shown in mobile feed will be cut off if taller than 2.8 times height.
I've included ALL essential sizes for Facebook, Twitter, Google+, LinkedIn, Pinterest, Instagram, AND YouTube on the chart.
Please leave a comment if any need to be corrected. I'll update as quickly as possible!