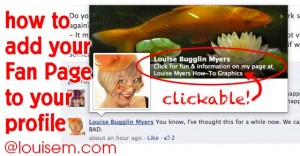 Want more traffic to your Facebook Fan Page?
Add your Facebook Fan Page to your personal profile.
It'll be visible not only when people visit your profile, but also when they hover your name anywhere it appears on Facebook. And, people can click the link right in the hovercard to visit your Fan Page.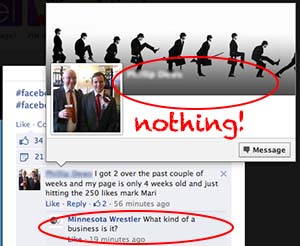 So don't leave people guessing what you do – let them know – AND add a call to action to visit your Fan Page! Don't miss this opportunity to get Page visitors, and potential new Fans.
Take advantage of this quick and easy tweak you can do in a few minutes. Continue Reading