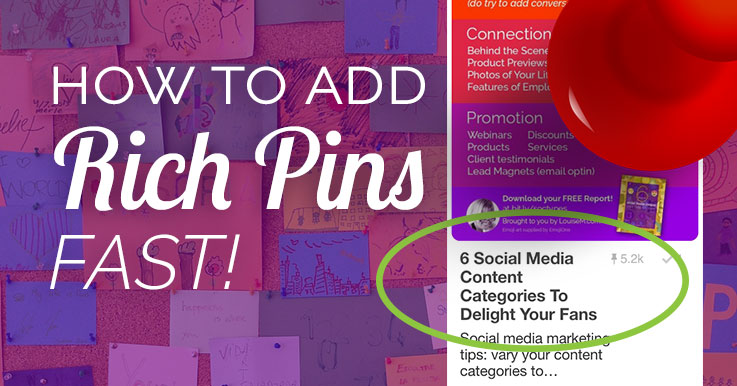 Have you heard of Rich Pins?
Pinterest Rich Pins have been available for some time – but are you using them?
You should! They really pop your presence on Pinterest.
Rich Pins are pins that include extra information right on the pin. Article Rich Pins include a bold headline, in addition to the story description, in the stream.
And when someone clicks the Rich Pin – not just the bold headline, but a little push to follow the "Rich Pinner!" See the difference?