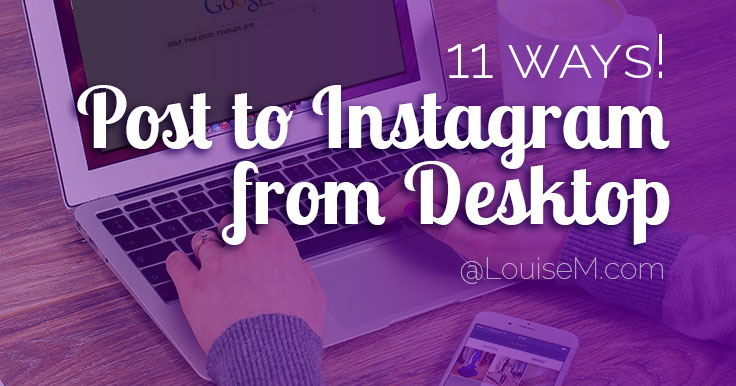 Wondering if you can post to Instagram from desktop?
NOW YOU CAN! Right in the Instagram mobile app, but on your computer.
Just released today, May 9, 2017: Instagram mobile site.
So???
So, this means you can actually run the mobile app, and do everything you can do on your phone or tablet, right on your computer!