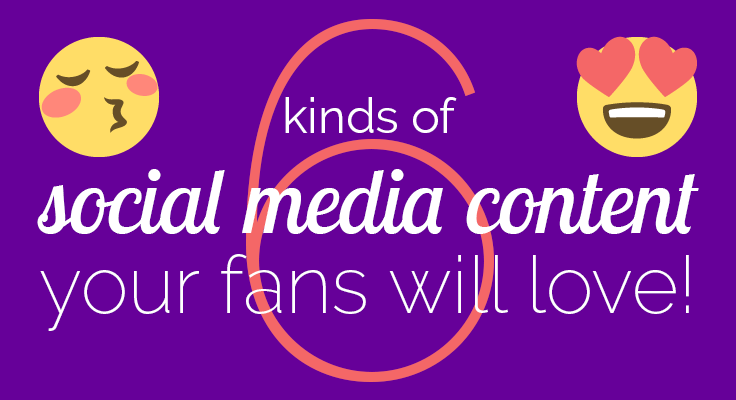 Wondering why you need social media content categories?
Here's the deal: Most people don't follow business pages to be sold to.
Posting interesting content from a wide variety of categories, or "content buckets," assures that you'll delight your current fans, while attracting new ones!
The 6 Social Media Content Categories I've identified for you are:
Entertainment
Inspiration
Education
Conversation
Connection
Promotion
Read on after the infographic for specific tips on how to use these content types on your social media page!