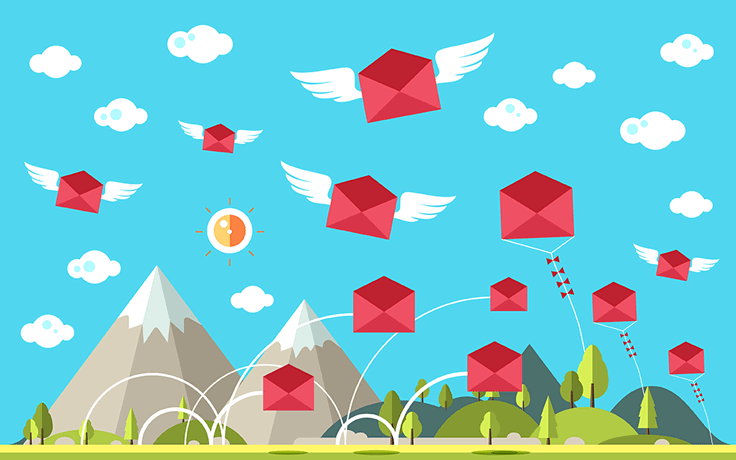 Curious about your email marketing stats?
It's important to delve into them to understand what you're doing that's effective – or not!
Every email you send has a
Bounce rate
Open rate
Unsubscribe rate
Here is what each of those metrics can tell you about the effectiveness of that email.
Compliments of SurePayroll.com.
10 Reasons for Your Email Bounce Rate
The bounce rate is the number of emails that couldn't be delivered, divided by the total number of emails sent. The higher your bounce rate, the less people are receiving your email!
There are different kinds of bounce back from emails. Some are soft bounces (email servers are full, a message is too large) while others are hard bounces (a nonexistent email or server address).
According to Campaign Monitor, "Low bounce rates are a sign of a healthy, permission-based list with active and engaged subscribers. High bounce rates indicate that there may be problems with the way your list was grown, or how it is being managed."

Average Email Open Rates by Industry
The open rate is the number of emails that are opened, divided by the total number of emails successfully delivered.
Two big factors affecting open rates are:
The sender
The subject line
You'll want to be sure your subscribers look forward to your content, and that you entice them with intriguing subject lines!
How many emails get opened may also depend in part on the industry you're in; some tend to have better interactions with email recipients than others. Check the graphic!

10 Ways Improve Your Email Unsubscribe Rate
Every email marketing message you send is required to have options for recipients to unsubscribe. Your unsubscribe rate is the number of people who unsubscribed divided by the total number of emails successfully delivered in that campaign.
If your unsubscribe rate is above .05% (or getting close), look into these suggestions immediately. Or use them to improve your email marketing in general!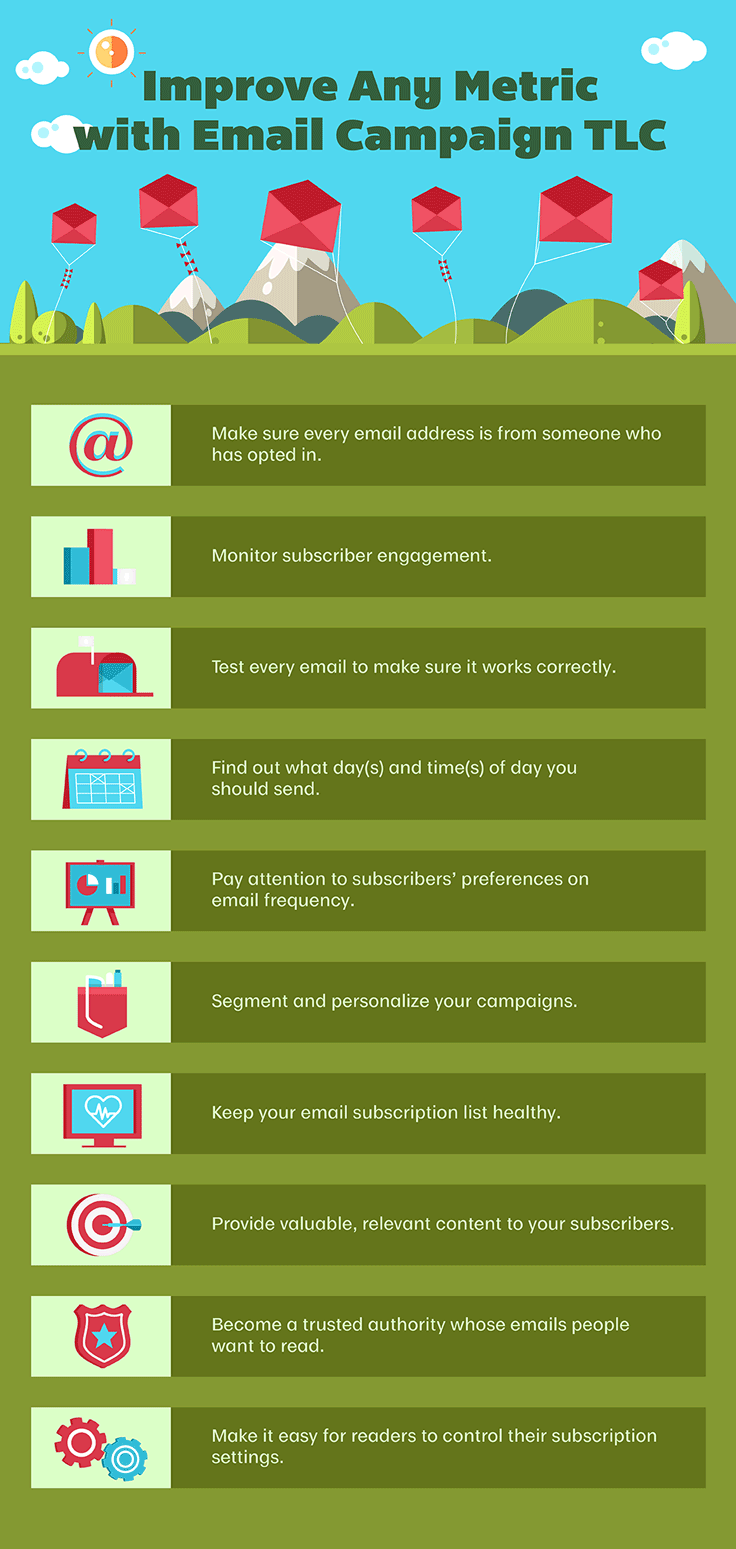 Email Marketing Stats: Conclusion
No email program is perfect. Some customers may not understand the message you're trying to convey. Others may not have updated their email addresses with you, meaning your message never even gets to them. Still others might have an extremely rigorous spam filter, so your carefully crafted emails get stuck in limbo until someone sees them in a "junk" mail folder.
It happens – but you need to understand why it's happening and what to do about it. The practices suggested above can improve your email metrics across the board.
If these email marketing stats have helped, please share!