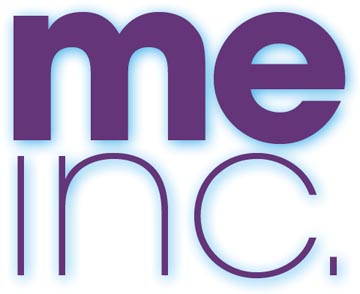 The graphic designer asks: Do you really need a logo?
Heresy?
I just came across an article Your Logo Doesn't Matter, stating that service businesses don't need a logo. "When you're a service business owner, people are buying you and the results you can deliver," says Michael Port.
Read on and see what you think.
[pinit]
Small Business Logo Design Tips: Go Naked
Often, after I give a speech, a new service business owner will hand me a piece of paper, on which eight or so almost identical versions of the same logo are displayed, and ask me which I think is best.

Maybe one logo might be more curvy than another. Maybe one uses a slightly different font. Or, maybe one is a lighter shade of blue than the others.

If they're good enough I say with a smile, "Close your eyes, point at the paper, pick one, and get on with getting clients."

Their response is usually about how they've been working on them for months and have been paying a designer a lot of money and that they want it to be perfect.

Of course they do. They want to be original, unique, distinct, and professional and they want their logo to represent those qualities.

But, when you're a service professional like an attorney, financial planner, chiropractor, consultant, or coach, your logo doesn't mean all that much. (Designers, please don't hate me yet. Your faith will be restored in a minute.)
So – service professionals – does your logo just not matter?
Michael goes on to say, "I LOVE design. I think it matters big time (Designers, you matter, big time!). But design and logos aren't necessarily the same thing."
Your personal brand, your image, certainly do matter. But as a solopreneur service professional, your face is your logo, your icon, your avatar. Make no mistake, you need to present a professional image in everything visual – your website, business cards, etc. – and you should get professional (graphic design ;)) help with that.
Look to the upper left of this page, and notice that I don't have a logo myself – but I did put thought and style into my personal branding (read about my brand identity design).
But logo design for service professionals? Go Naked!
Thanks to Amanda of Small Business Help for turning me on to this article.