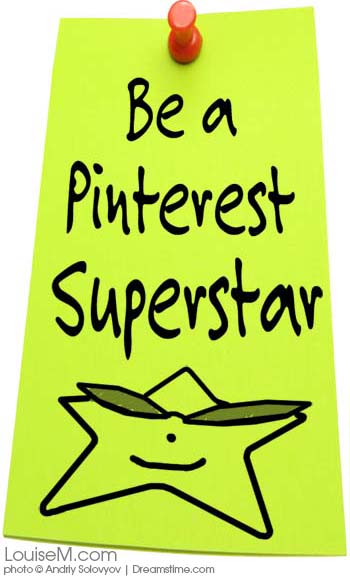 Graphic designers can be Pinterest superstars! Graphic designers, visual artists, others with a good eye, and the companies that hire them can gain a lot of exposure on Pinterest. Graphic designers – you can (and should!) use your eye for images and sense of organization to gain authority on Pinterest, get exposure for your business, and gather a community of dedicated fans. What better way for a graphic designer to showcase your talents than a visual site like Pinterest!
I love the way graphic designer Chad Syme has built up an amazing Pinterest following, just by being an early adopter, and pinning great stuff! I also appreciate – and will be emulating – his use of the pinboards for design inspiration. Check out this recent interview on The Sun Break for a peek at his numbers and techniques. After the excerpt, I'll give you my 4 best tips on how to get Pinterest followers.
[pinit]
How to Get Pinterest Followers & Inspiration from Chad Syme
TSB: Hey Chad, your Pinterest boards have more than 300K followers! How the heck did that happen?

Chad: I'm not entirely sure. I received a message from Enid Hwang, the Community Manager at Pinterest a few months back.… That encounter may have lead to my pins getting pushed to the main pin stream.… Whatever the reason, my followers count continues to increases an insane amount daily.… I expect to hit half a million individual board followers sometime in April.

TSB: Have you used your pins in your own work as a designer?

Chad: Yes, I use Pinterest daily for design inspiration. I, as I would suspect most designers, have held the practice of storing visual inspiration from the web in folders on their computer's hard drive. This is a terribly inefficient way to collect and browse design inspiration easily. I almost never looked at any of mine. Doing this is also a huge drain on memory. I use to just browse ffffound.com for real-time design inspiration. I would have loved an account with that services but being invite only and more exclusive than a one-man-band that wasn't going to happen. Pinterest is the best solution for this so far. I have boards for creative categories like graphic design, typography, package design, illustration, animation and so on. If I'm designing a logo or creating custom typography then all I have to do is scroll through the clean, well formatted pages of my Typography or Logo design boards. With the growing number of users on Pinterest sourcing diverse creative inspiration it's just going to get better and better.
My 4 Best Tips on How to Get Pinterest Followers
Link to your Pinterest profile on your website, in email signatures, and on Facebook & Twitter.
Place pins on appropriately named boards, with SEO keywords in the board names.
Follow others!
Don't pin a dozen things in 10 minutes. Your followers may decide to un-follow!
Want more tips? Try these Graphic Designer's Tips on Using Pinterest to Get Website Traffic.
Follow my Pinterest boards here.
Share this story via the buttons below, because the more of us on Pinterest, the more we all grow! I hope Chad's and my tips have helped you learn how to get Pinterest followers!