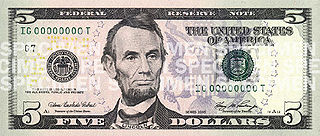 Intrigued by a couple items in my Google Alerts, I started wondering, What do graphic designers do when graphic design jobs pay $5? Well, they work like lightning, market like crazy, become a tattoo artist, or pursue another intriguing career. Check it out!
Freelance Graphic Designer – Market Thyself!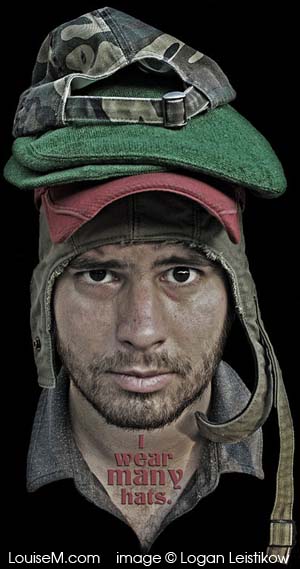 If you join them, beat them at their own game, could be Mary Ingrassia's motto. Fresh out of college,  she was struggling to survive as a freelance graphic designer. She decided to think outside the box on Fiverr.com:
Using only a camera phone and her playful bird, Pickle, Ingrassia shot a series of YouTube advertisements featuring Pickle dancing around a Fiverr logo that turned her business into an overnight success story.

Fiverr customers clicked with Ingrassia's vivid designs, and loved the idea of using Pickle in their ads. Soon, Ingrassia was featured on Fiverr's homepage and was fielding more orders than she could handle.

"I expected nothing, but the orders started pouring in," Ingrassia said. "Over the past year, it's grown to five to fifteen orders per day, with people spending different amounts (between $10 and $20). To date, I've made $10,000 and the money just keeps growing."
Read Mary's tips on BusinessInsider.com.
Sounds like Mary is making about $150 a day from Fiverr – not much to live on in the U.S.! But perhaps she's building a portfolio, and certainly getting some attention. View one of her speed-coloring logo videos:
Former Graphic Designers to Butcher, Baker, Tattoo Maker
OK no butcher – but here are stories of former graphic designers who have left the field and pursued another passion, bringing their great design sense with them:
Parsons the New School for Design graduate Erik Goetze decided to pursue his passion for baking during an epiphany he had while on an adventure trek to Nepal. He left his career as an NYC art director and designer to open Blue Sky Bakery. New York Magazine has praised Blue Sky for its ". . . good, clean design…"  and ". . . sunny décor," as well as for its "main attraction—muffins."

Ever since staging her first 'photo shoot' at the age of five, Randi Bookman Harris has been fascinated with styling. She studied graphic design at the School of Visual Arts, and after working in the field for a few years, jettisoned her love of typography to heed siren's call of prop styling and creative direction. Randi talked her way into her first stylist job at Martha Stewart Living…

Former graphic designer and Rhode Island School of Design graduate Denyse Schmidt  creates witty and eclectic quilts that have won her wide acclaim in both the art and crafting worlds. Her work has been exhibited around the country and published in hundreds of distinguished magazines and newspapers worldwide. She is also the author of a line of books and stationery.
And yes, the tattoo guy – 'cause let's face it, there's nothing worse than bad art that lives forever! Steve Looney of Pacific Soul Tattoo:
"I took an interest in tattooing as a 15-year-old growing up in Anaheim, California," Looney says. He studied graphic design in college but couldn't find a job in the field when he moved to Hawaii in 1994. After working for three years at a hotel, he went to a tattoo shop in Waipahu, showed the owner his portfolio and was hired. "Three years later, two partners and I opened Primitive Black Tattoo in Waikiki. A year later, my partners left and I changed the name to Pacific Soul Tattoo. I moved the shop to Ward Avenue in 2009."
Former Graphic Designer to Fine Artist
Lisa Waddle is a graphic designer turned painter. Her work began controlled and has since evolved into a style of loose brush strokes. The idea of "releasing control" has opened her up artistically.

"My control-freak, graphic-design nature was spilling into my paintings for so very long," she said. "Everything was planned, sketched, colors thought through, like I was laying out a magazine spread. And yes, if something happened that wasn't planned, it was a mistake, a disaster. But now my ability to embrace the mistakes, to let go, has come from motherhood, age, reading Buddhist books, practicing yoga and accepting nonperfection. Perfection is an illusion, of course."
I could be insulted but… well, perhaps I have a touch of control freak in me 😉
As for me, I've been a freelance graphic designer for 28 years – and the business has sure changed in the past few years. Many of the medium and large companies I used to work for have largely shut their doors to freelance graphic designers. I'm in transition to – I'm not sure what. I've been getting great feedback on my social media design tutorials and am interested in pursuing that.
What about you? Are you a graphic designer, or employer of them? I'd love to hear from YOU: What do graphic designers do in times like this?