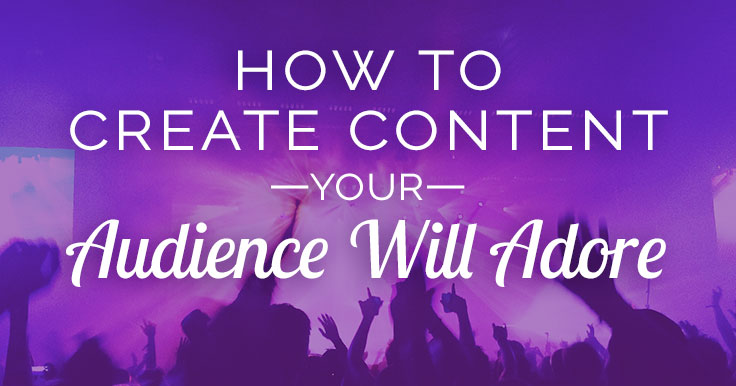 Wish you knew how to create content that your audience will love?
This might be easier than you think: Ask them what they want!
Two of the best tools to help you come up with custom content ideas are:
These are great tools because they allow your community to tell you exactly what they want to learn more about, and they can be leveraged again and again. It's like having your own secret content weapon!
Here's how to get started with your own survey: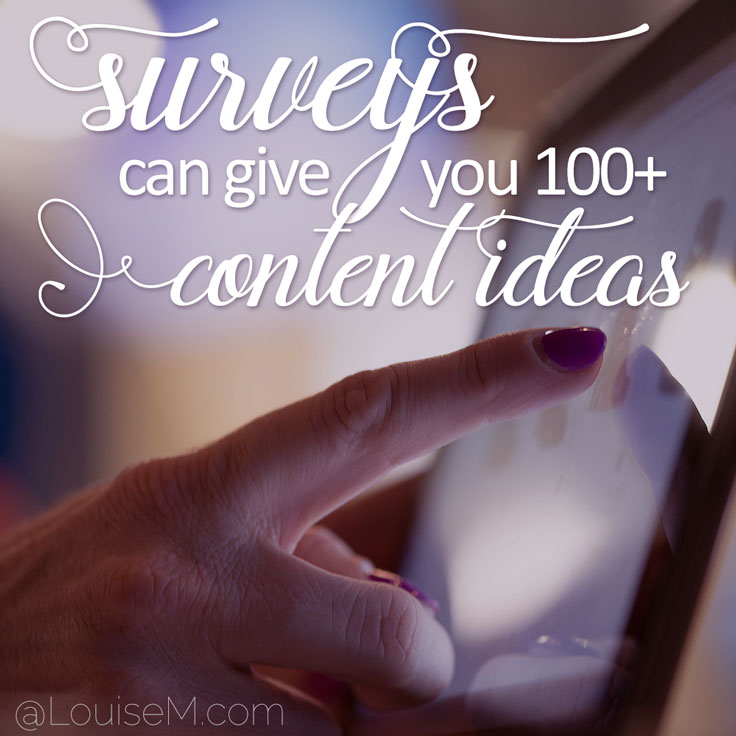 Choose a Service
There are plenty of websites that offer surveys you can use for free. I've used SurveyMonkey. It's easy to set up, and the free stats are adequate for my needs.
A really attractive option is TypeForm (free trial). And you can even take a survey with Google Forms!
Many solopreneurs and bloggers find that Formidable Forms is a good solution. There's a free version of Formidable Forms you can use on your WordPress website so you can try it out to see if it's right for you.
If you decide to, you can upgrade to the paid version to access more features. The paid version allows your readers to submit attachments, like a picture. This can be helpful if you plan on sharing the responses submitted. Make sure your respondents are OK with that.
Boring Questions = Boring Responses
Boring questions are a sure way to guarantee that your survey results will be forgettable. An example of a boring question would be: "Have you faced roadblocks in building your online business?"
Instead, ask an open-ended question that will make readers pause and think. Try this instead of the question above: "Thinking back over the last 30 days, what has prevented you from making progress with your business?"
The right questions make all the difference. If you ask questions that only require a "yes" or "no" response, then you're not likely to get any inspiring responses.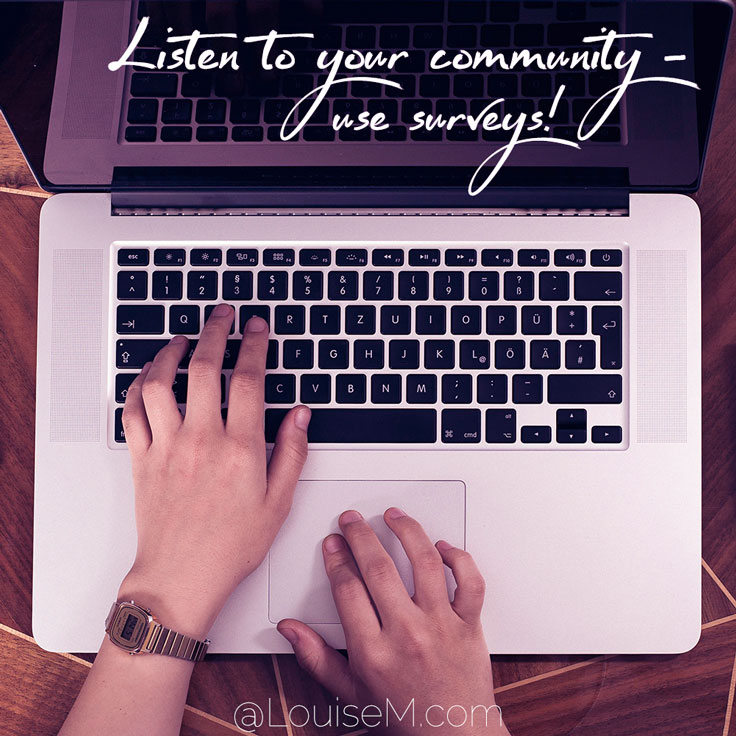 Offer a Reward
The problem with surveys is they don't offer your readers anything in return for their time. This makes it hard to get results, because your audience would rather be binge-watching their favorite show on Netflix than answering your questions.
If you want more responses, try offering a reward. Make the reward something your readers will really enjoy, like a discount code, or free copy of one of your less expensive products.
Tailor your reward to your audience. If you offer something generic like an Amazon gift card, you may get a lot of responses from people who don't care a bit about your niche, but just want to win something.
Close your Survey
Think about how and when you'll close your survey. If you only need feedback from 50 people, then set your survey to close after it's been filled out that many times. If your discount code or reward is going to expire, make sure the survey expires at the same time, so you don't end up with angry respondents.
Follow up with a Suggestion Form
After you've finished your first survey, put up a suggestion form on your website or blog. This is an easy way to get feedback from your community regularly. You'll want to periodically remind them that the suggestion form is still up and running, and awaiting their feedback.
Learn to listen to your community by asking the right questions. Use surveys and suggestion forms to get valuable feedback from your fans and followers.
Journal Your Thoughts
What projects are you creating right now that could you use some feedback on? Have you considered using a survey?
What reward could you offer to your survey respondents? If you're not sure, write down the names of other solopreneurs that you could ask for advice on survey rewards.
What's holding you back from creating a suggestion form on your blog?
Get this content marketing mini course by email! Each lesson comes as a printable PDF with space for journaling your answers to the prompts after each lesson.
• • • CLICK to Get your FREE Content Marketing Lessons! • • •
You've just read Lesson Three of five. The rest of this series:
Best Content Marketing: What Makes Compelling Content?
Evergreen Content Ideas: Ignore These Sources At Your Peril!
How To Make An Epic Blog Post With Crowdsourced Content
How To Use Storytelling In Marketing To Attract Fans
Click the button above and get them delivered direct to your inbox!
Pin the image below to share these ideas on how to create content your audience will love.