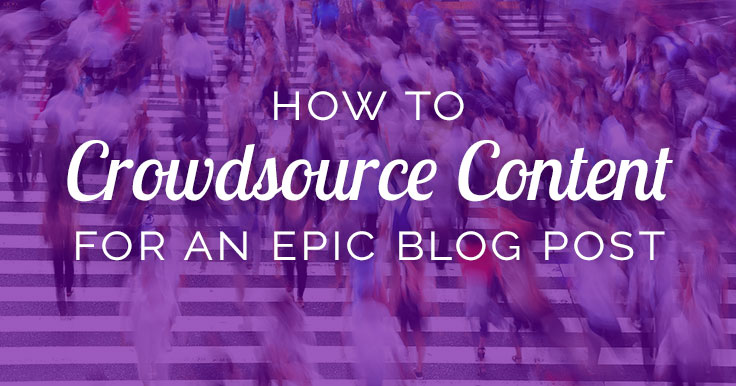 Want a dynamite blog post?
Use crowdsourced content!
Crowdsourcing a blog post is a perfect way to interact with your community and gather valuable feedback from them.
It can take some time to pull together the content, but the benefits are numerous:
Creates a valuable blog post.
Establishes you as a thought leader.
Shows your community that you care about their needs and opinions.
Makes people eager to share your blog post!
What Is Crowdsourced Content?
By crowdsourced content, I mean content that you didn't come up with on your own. You've asked experts and/or your own community to contribute their opinions on a specific topic – and you've given them credit for their contributions.
Depending on the size and engagement of your own community, your personal preference to reach out to experts and influencers, and your time constraints, there are a few ways you can go about crowdsourcing:
Gather published quotes and opinions from a number of influencers.
Post a question on a public site like Quora.
Ask your community via social media and email.
Reach out directly to influencers with your question.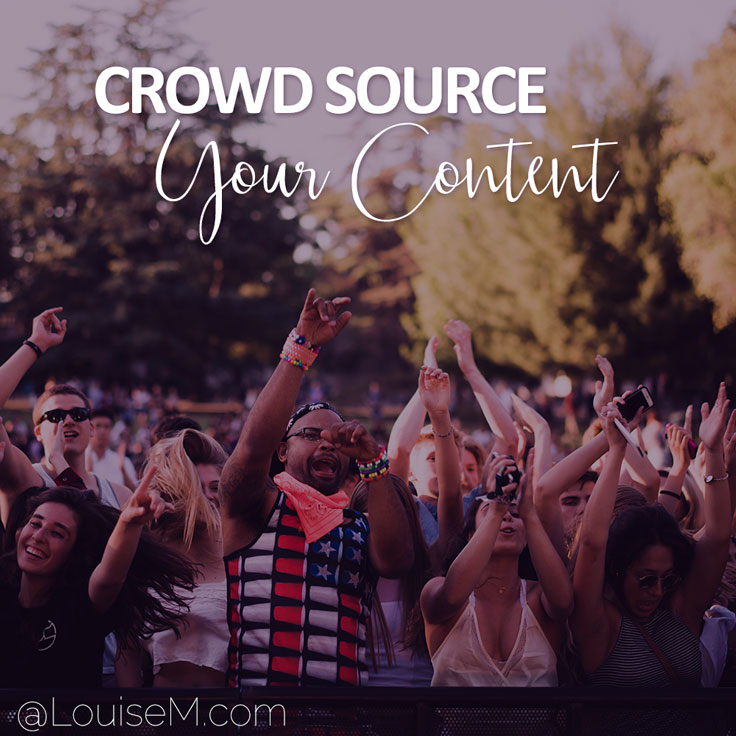 Personally, I've been wanting to do the last one, often called an expert round-up, for some time. I'm a little intimidated by the amount of outreach necessary, and will probably wait until I have an assistant to handle that part. BUT I've found the first type very satisfying. Here's one I originally put together to promote a conference for which I was selling tickets.
Here's what happens from this type of post:
The experts are pleased to be included.
They'll likely comment and/or share.
You build or deepen your connection with them.
You've got a great post that can draw traffic for years.
If you're interested in posing your question on Quora, you'll find excellent tips on this blog post.
As far as asking your community, Kelly McCausey did that to create her post, Beat Pricing Stress With These Smart Solopreneurs. The post continues to be popular over a year later and still drives plenty of traffic to her website.
Whichever way you decide to gather content, the steps are similar…
6 Steps to an Epic Crowdsourced Blog Post
Pick your topic.
Choose something that's on the minds and hearts of your community. Kelly used pricing stress because she knows a lot of solopreneurs deal with this issue. She was able to gather valuable advice about her topic and show her community that she relates to their struggles.
Choose a way to gather responses.
You can gather responses from comments on your blog or social media posts, or replies to your email. If you expect a lot of response, it may be wise to set up a form on your website.
Besides asking questions about your topic, you'll also want to get some personal information from your responders. Ask for your respondent's name, website URL, and maybe a headshot. This makes it simple to credit them in your blog post.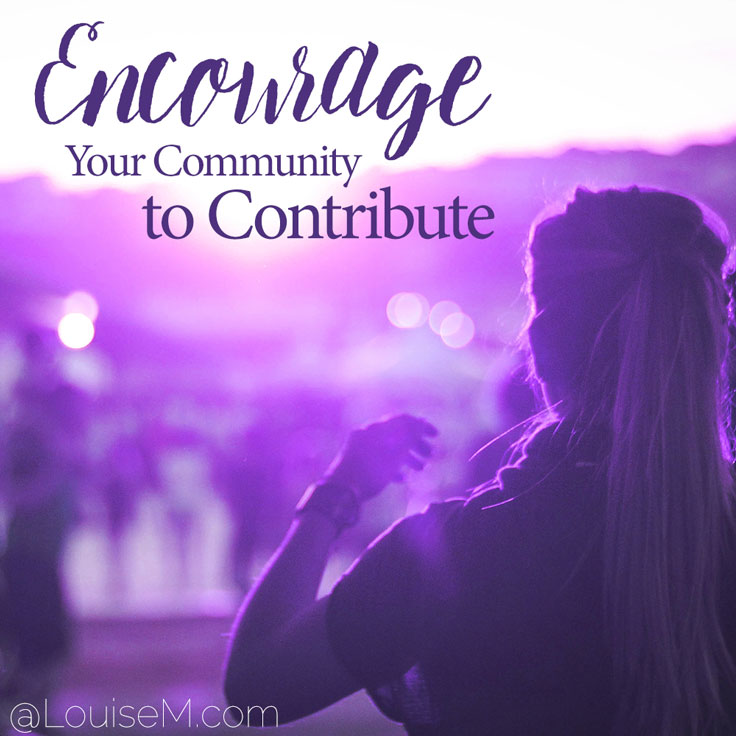 Organize the responses.
Kelly asked her friends to submit content, and she organized their responses. Keep in mind that it's OK to get edgy and be real. You can also seek out opposing viewpoints to ensure your content is well-rounded.
But not every response to your survey is going to be valuable to your community. In fact, you may have gotten a response or two that offered bad advice. Remember, you don't have to publish every response, especially if you think it may be harmful to your community.
Make a graphic for the post.
A high quality image makes your blog post more interesting, and easier to share on social media sites like Facebook and Pinterest. You can use a graphic tool like Stencil to create your post image. (affiliate link)
Include a call to action.
Invite your readers to take action after reading your crowdsourced blog post.
You can ask them to join your mailing list or share the post.
On my visual marketing pros post, I invited people to purchase a ticket to the online summit.
If you want to hear from your community, ask for comments!
Share your crowdsourced content.
Once you've published the post, it's time to promote it. Start by posting it on your own social media channels, then contact each person that you featured in your post. Ask them to share it, too. You can even provide some pre-written social media posts if you know your respondents are busy.
Crowdsourcing a blog post can be a fun and easy way to create compelling content. It's also a great way to highlight issues that your community cares about and provide practical solutions. Win-win!
Journal Your Thoughts
What are the top 3 issues your community struggles with?
What topics are considered controversial in your community?
List 5-7 people that might have valuable insights to share with your community.
Get this content marketing mini course by email! Each lesson comes as a printable PDF with space for journaling your answers to the prompts after each lesson.
• • • CLICK to Get your FREE Content Marketing Lessons! • • •
You've just read Lesson Four of five. The rest of this series:
Best Content Marketing: What Makes Compelling Content?
Evergreen Content Ideas: Ignore These Sources At Your Peril!
How To Create Content Your Audience Will Adore
How To Use Storytelling In Marketing To Attract Fans
Click the button above and get them delivered direct to your inbox!
Let us know in a comment: Will you try crowdsourced content?