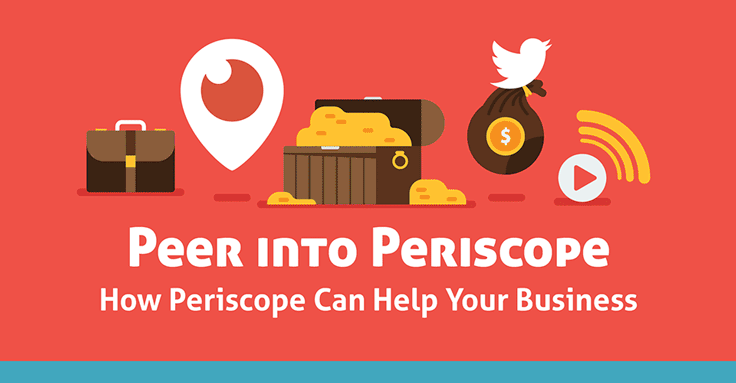 Ever thought of using Periscope for business?
The social media of five years ago isn't the social media of today.
Take posting: Static, text and photos information have given way to live streaming video platforms, such as Periscope. But how do the nearly 2 million daily active Periscope users fit into your business goals?
For starters, it should be the numbers by itself that appeal to you: Viewers stream 350,000 hours of video daily. And creating a Periscope account and sharing it with users isn't very difficult at all. It's a great way to include another building block in your brand's community.
What do you need to know about Periscope? This infographic from SurePayroll can help.
It includes:
Compelling Periscope stats
How to set up a Periscope account
How to watch, replay, and send a Periscope broadcast
The benefits of Periscope for business
Here's how businesses can use Periscope to their advantage!
Create your community
Post how-to videos
Share industry news
Build your mailing list
Share product demos
Take your followers behind the scenes
Answer your audience's questions
Periscope offers an intimate way for viewers to watch, comment, share, and interact with your content, in real-time.
So what do you think? Will you try Periscope for business? Let us know in a comment!