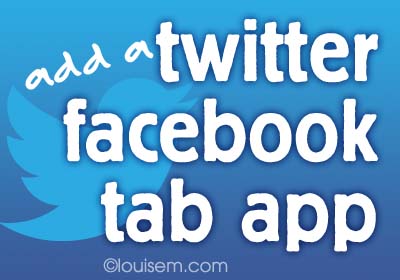 Want to add a Twitter tab to your Facebook Fan Page?
And do it in the least time possible?
Great news – I've found a simple, FREE Twitter Facebook app that you can set up in minutes. And the easy step-by-step instructions are right here!
NOTE: This is NOT about posting your tweets to your Facebook Fan Page. If you're using Twitter correctly, you're tweeting too often to post all those tweets to Facebook. These instructions will set up a separate Twitter tab on your Facebook Fan Page that people can access via the tab thumbnails, or the tab's URL. The tweets will NOT be visible on your wall or in your fans' newsfeeds. [pinit]
Twitter Facebook App: Add a Twitter Tab to your Facebook Fan Page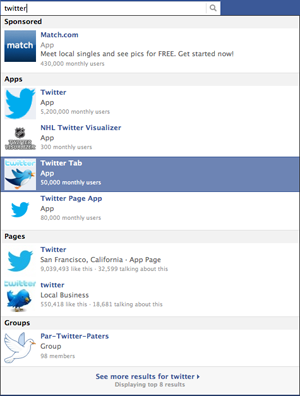 Start by being logged in to your Facebook personal profile (which is an admin of the business page you're adding Twitter to), and to the Twitter account you wish to add.
In the search bar on Facebook, type "twitter tab" and select the Twitter Tab App.
This will take you to the Antz Media website – where you'll click on the red "Install Twitter Tab App" button.

To use this app, accept the default of "Everyone" and click on the blue "Go to App" button.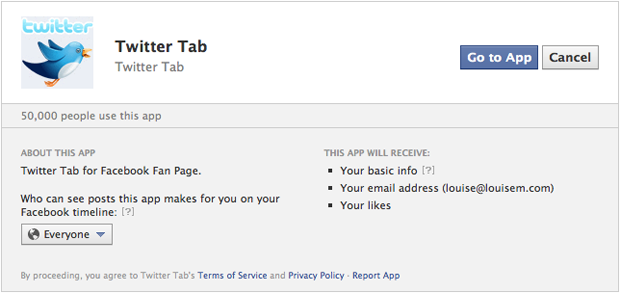 On the next screen, you'll need to click "Allow" to use this app.
Now select the Facebook Page you're adding Twitter to, and click "Manage."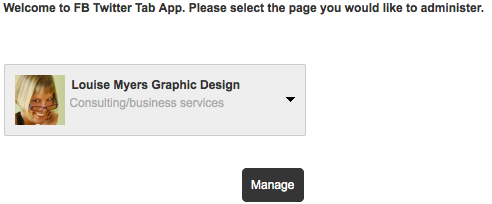 On the next page, click "Start Configuration Wizard" to be walked through all the steps shown in the menu bar below. First you'll put in your Twitter username without the @ symbol. For speed – just accept the default on everything else. I do recommend having at least 10 tweets showing (3rd page) and choosing the free plan (last page).

Below is a small snip of how the default settings look on a Facebook tab. Click here to see the full tab. When you're logged in as an Admin, you'll see the "Change Settings" button so you can go back and make customizations if desired. And check this post if you want to make custom tab thumbnails and rearrange the order they appear.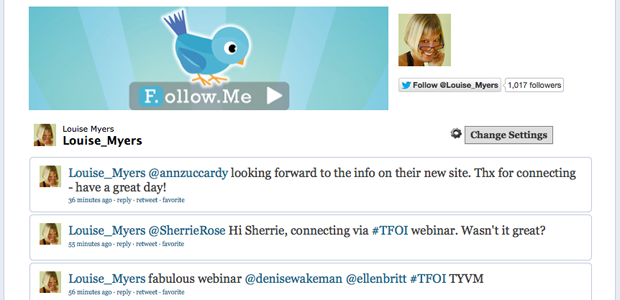 Be sure to sign up for my weekly newsletter to get more great tips! Share with your friends and followers if you enjoyed this post on the Best Twitter Facebook App: How to Add a Twitter Tab to your Facebook Fan Page!