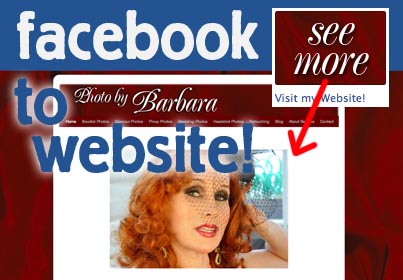 Have you tried the Facebook Fan Page App by Woobox?
You can use it to add your website as a Fan Page tab, or send fans off Facebook to your website, blog, or Pinterest boards.
I was asked if this was possible to do, and the answer is yes!
Just be aware that Facebook users tend to like staying on Facebook, so I suggest you make it clear that you're sending them off site. You can easily do this in a custom tab image and/or the text below it. Read on for easy directions![pinit]
How to Set up a Facebook Fan Page App to Send Fans to your Website
First, you must be logged into your personal Facebook account that is an Admin of the Fan Page you're adding the app to. Install the Static iFrame Tab App by clicking this link https://apps.facebook.com/iframehost/ Once on that page, click the green box: Install Page Tab, OR choose another icon you prefer below it and click on that.

If you're Admin to more than one Fan Page, select the one you're working on from the dropdown on the next page. This will take you to a confirmation page. Click the large blue button.


this will send you to your Fan Page, where you'll see the app thumbnail shown at right. If you click it, you'll see:
To make changes to this page tab please first
Authorize the Tab Application
Why do you need to authorize the tab app?
Facebook has a number of policies you need to follow for your page tabs. If we ever get notice of a problem with one of the pages hosted on our system, we need to be able to contact you.
So click the big green button.
On the next screen, click Go To App. Now you can see the Tab Settings.
Just skip down to Page Source and choose Redirect. Enter the URL you wish to direct visitors to.

I recommend not Fan-Gating if you want to encourage traffic. Fan, Friend, or Form-Gating is best used with an enticement such as a contest or download.
You can go through the steps to create the tiny Tab Icon if you wish. I didn't bother to.
Enter the text you want to appear as the Tab Name under the Tab Image, or thumbnail.
Finally, click on Change Tab Image to replace the generic button with your own 111px wide by 74px tall tab image. Ideas for custom tab images.
You can return to this Tab Settings page later to add another tab. For now, click the green Save Settings button!

One more button:
To make changes to the Tab Name, Tab Image, and Default Landing Tab settings, the application needs some extra permissions.
Grant Permission to Application
or Cancel changes that require extra permission
Go ahead, click it, you know you want to 😉
And yet another: Static HTML IFRAME Tab : Bookmark Icon would also like permission to: Manage your pages. Click Allow.
Success!


Go to your Fan Page Timeline and check out your Tab Image (shown at right).
Clicking on it should take you to the URL you entered in the settings!
Now you've got a Facebook Fan Page App sending Fans to your website!