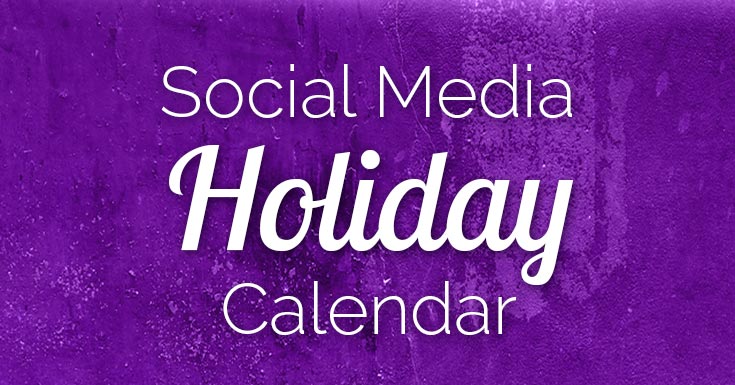 Looking for social media holidays?
I find them essential for spicing up my content marketing. Everyone loves a holiday!
Christmas, Thanksgiving, Black Friday, the Oscars, and the Super Bowl are core holidays that resonate with most audiences.
Then toss in a couple quirky and fun events, so you can surprise your subscribers and create unusual promotional campaigns.
I was excited to find, and am thrilled to share, this awesome holiday calendar with you. I know I'll be creating one like this every year, that will have my own personal twist.
For 2018, enjoy this holiday calendar from Deposit Photos' blog.
I'll provide more holiday marketing resources below the infographic, so scroll on!
Want even more fun marketing ideas?
Baffled by how to use holidays in your marketing? Read this!
Weird Holidays: How to Use Them for Business Marketing
Monthly FREE holiday calendar downloads
I offer a free downloadable holiday calendar for each month of the year 🙌
Each post is linked below, and will be updated yearly – at least a full month before it starts.
I'm including all the monthly holiday posts here for ease of reference. But don't try to jump ahead to get every month's calendar because they'll have old dates. Use the links below to get this month and next month's ideas (whatever month it is as you read this!).
Or login to the free member area to grab your available downloads.
43 Juicy January Marketing Ideas to Jumpstart 2018
41 Fabulous February Marketing Ideas
39 Marvelous March Marketing Ideas You Can't Miss
39 Awesome April Marketing Ideas to Inspire
37 Magical May Marketing Ideas: FREE Download!
35 Joyful June Marketing Ideas: FREE Download!
35 Jolly July Marketing Ideas that Jam: FREE Download!
37 Odd August Marketing Ideas To Ensure Engagement
41 Silly September Marketing Ideas: FREE Download!
39 Odd October Marketing Ideas to Optimize Your Content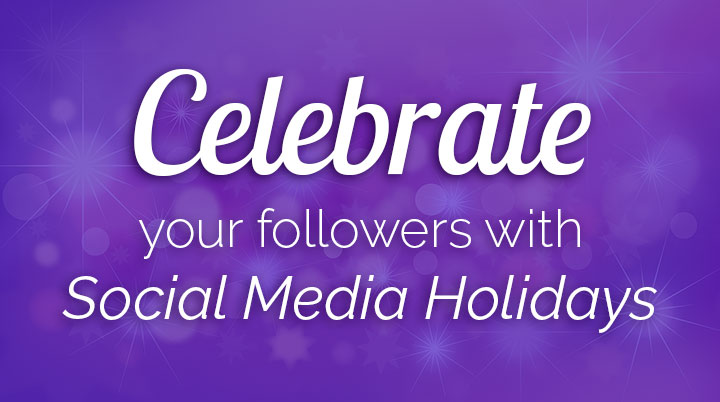 Make your own graphics for your holiday marketing
And there's more! To create graphics to go with these holiday marketing ideas, read:
How To Make Valentine Graphics They'll Love. It's Easy!
St Patrick's Day Graphics Go Viral on Social Media!
Independence Day Quotes: Tweet to Celebrate Freedom
How to Halloween Your Blog and Profile Pictures: Fun & Easy!
31 Halloween Quotes & 13 FREE Photos to Make Your Own Memes
30 Days of Gratitude: Quotes & Photos To Bless You & Others
Which social media holidays for your business?
There are truly holidays for every business and personality. Some days have as many as 8 to choose from!
As I mentioned in the article on Weird Holidays, there are a lot of places online where you can look up hundreds of fun holidays to connect with your followers.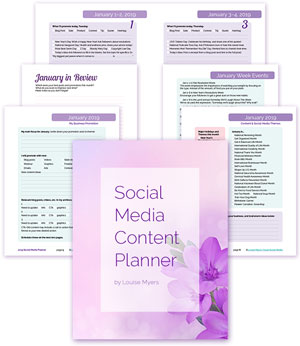 But I can make that easier for you! I've consulted several of these sites and cross-checked the info, so you don't have to.
Then I put the most engaging ideas in a handy, printable Social Media Content Planner.
I've included ideas on how to use them, and a strategy to ensure that your business promotion gets scheduled first. Then use fun holidays to keep your audience engaged!
Plan everything out by writing it down. Plan your work, then work your plan 👍
Purchase this instant download PDF on an affordable monthly subscription. A full year planner is available November through January of each year.
• • • Check out the Social Media Content Planner! • • •
Whichever way you go – infographic, downloadable monthly calendar, DIY graphics inspiration, or the premium printable planner – you're sure to give your marketing a boost with these social media holidays!