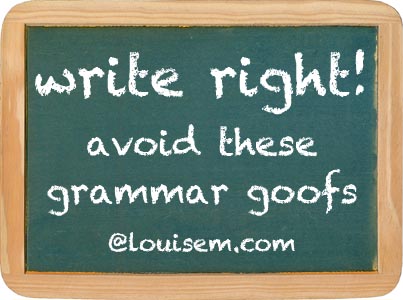 Here's another way to improve your blog: avoid these common grammar errors!
Conversational writing is engaging, persuasive, and fun. Following stuffy grammatical rules, like never ending a sentence with a preposition, can make you sound pretentious. But committing these grammar goofs just makes you look silly!
Improve Your Blog: Avoid These Common Grammar Errors!
I know I can be a stickler for good grammar! I was glad to see the good folks over at Copyblogger not only agree that grammar is important, but they made this cool infographic about it, too.
Since your blog is the voice of your business, show your attention to detail by learning how to write right!

Like this infographic? Get more content marketing tips from Copyblogger.
What's your take? Do you think it's important to avoid these common grammar errors? Would better grammar improve your blog?
If you find these grammar tips helpful, pin the infographic for reference.