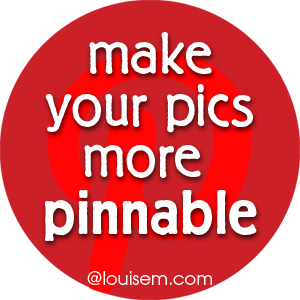 Need help with Pinterest pictures?
Looking for pointers to make them more pinnable – and repinnable?
I'm running out of P words, but I think you get the picture – if you're using Pinterest for business, you want your content to be shared ("repinned") as much as possible.
How can you help your pictures stand out on Pinterest? Let's think visually!
How to Make Pinterest Pictures More Pinnable
What makes pictures stand out? Think color, contrast, and shape. The Pinterest feed is mostly light gray and white, so pictures that have bright or dark color and a lot of contrast will stand out. You can capitalize on this by using photos that have a white background. See that red dress? How could you miss it! It makes a bold shape of its own that catches your eye.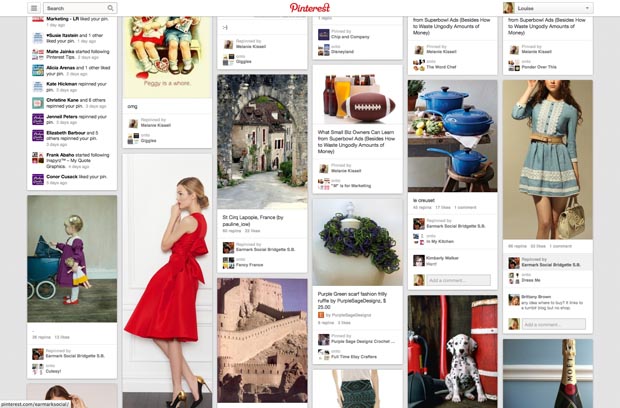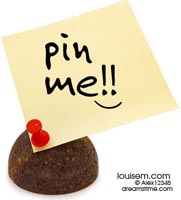 I'd been using this technique without even realizing it, until Donna Moritz at Socially Sorted pointed out the power of shapes on Pinterest. The Pinterest picture at right was one of my most-repinned graphics.
Well, the "subtle" call to action didn't hurt it much, either!
Here are some more examples using bold, eye-catching graphics for social media – photos not required! You can use the rectangle, rounded rectangle, and ellipse tools in Photoshop, or on the free online photo editor pixlr.com. Or find all kinds of shapes at picmonkey.com! Fill the shapes with some bold colors, and have fun!
I hope my graphics have given you some ideas for your own pinnable images!
How will you make your Pinterest pictures pinnable?