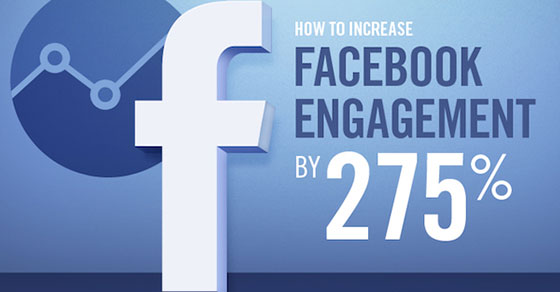 Want to increase Facebook engagement?
You should – it's critical to the success of your Facebook marketing efforts.
Neil Patel and QuickSprout bring us this beautifully crafted infographic with lots of ideas to boost your Facebook engagement.
The stats on FB users are impressive – but you've got to engage if you want to reach them!
Top tips for Facebook engagement:
More tips on the graphic about when to post – but be sure to check your own page's Insights. I disagree with how often to post on Facebook, since so few of your fans will see any given post. Post daily!
Topic suggestions and shareable words are useful info that I haven't seen posted elsewhere. Take note!
Boosting your engagement boosts your reach, which we're all after these days. For 20 great ways to boost your reach in one handy PDF, grab the 2014 reach report here.
Which of the tips on the infographic will you adopt to increase Facebook engagement?