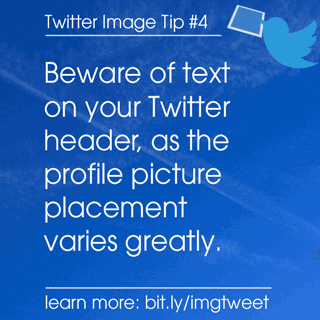 Have you checked your Twitter Header on mobile vs. desktop?
The profile picture placement varies from a small amount of overlap on the lower left on desktop, to smack-dab in the center on mobile.
Plus, type overlaps the header image on the mobile apps! Just your name and handle on iPhone, plus your bio, location, and website on iPad and the popup that appears when someone clicks your name or handle in the tweet stream.
It's very difficult to design for.
Refer to my infographic below to see how the header cropping and overlays vary.
Download my Twitter header template to help you design.
Is it helpful to see the Twitter header variations on one infographic? Pin this to refer to when you want to rock your Twitter header on mobile and desktop!