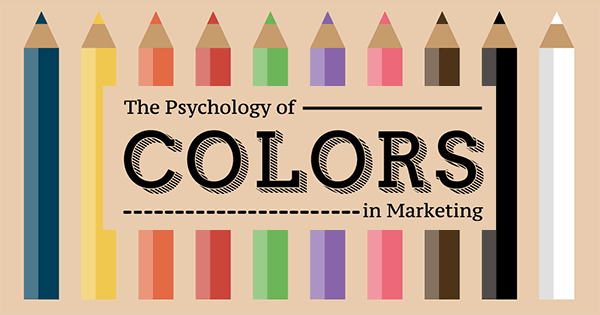 The psychology of color means that different colors have different effects on you – and your business audience!
This makes color a vital factor in your branding. Color plays a huge role in your audience's perception of your company, as well as their remembering you!
In the U.S., studies suggest some universal color meanings. These can vary in different cultures, though!
According to Entrepreneur Magazine, warm colors, like red and yellow, send an outgoing, energetic message, while cool colors, like blue, are calmer and more reserved. You can brighten a cool color to increase its vitality and reduce its reserve.
Read more about each individual color on their post here.
The clever folks at Fiverr took that info and made a beautiful infographic, which you can view and pin below! (article continues after graphic).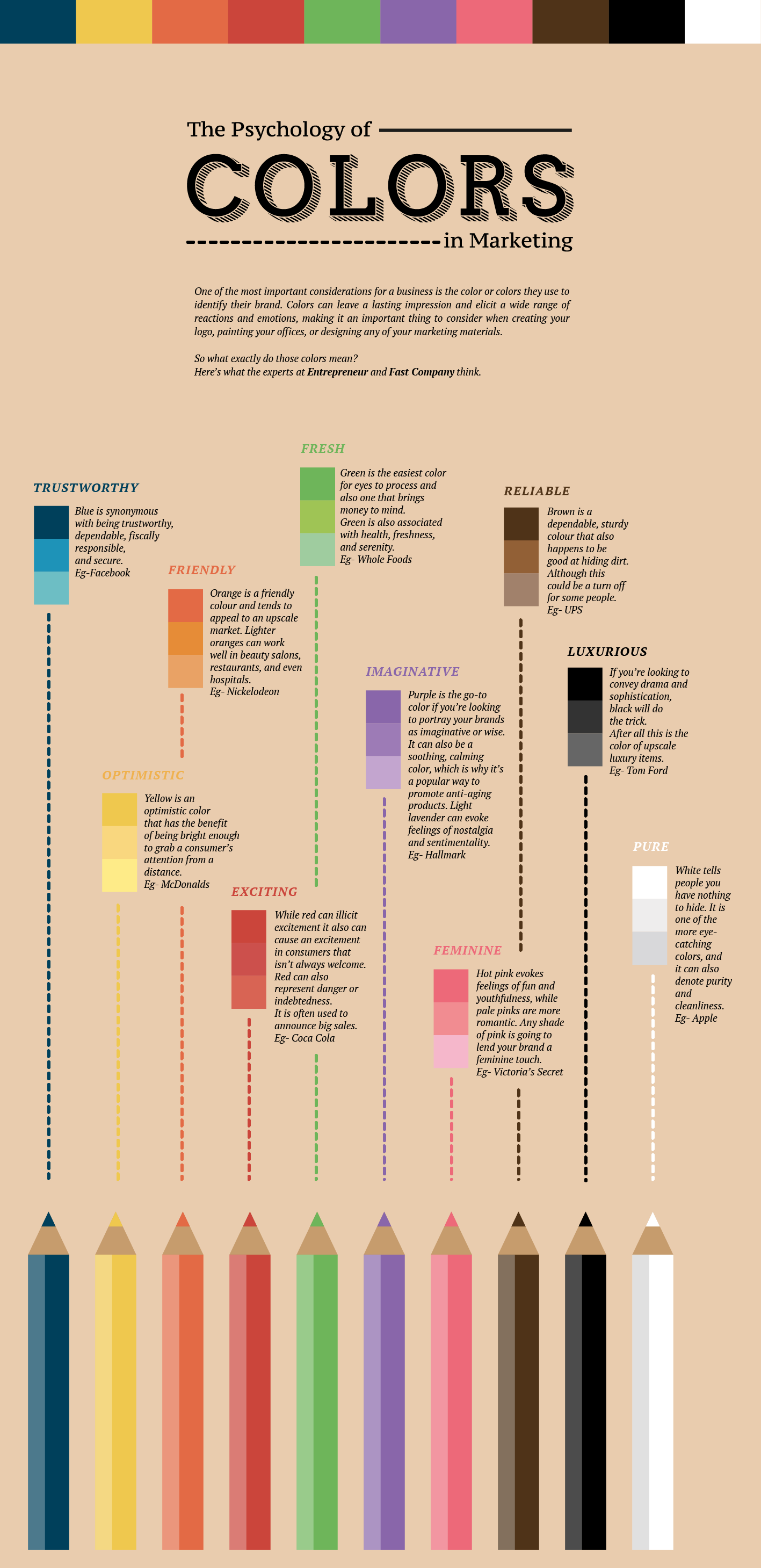 I've noticed that infographics I post about Color Psychology get crazy amounts of shares and saves! While my share counter isn't accurate because I just switched my site to HTTPS, I can tell you that my most viral graphic got over 200,000 Pinterest shares. Crazy, right?
That would be this one on Favorite Colors.
For more info on how colors relate to business branding and marketing, check these out!
Color Psychology: What Do Your Brand Colors Say About You?
The Secret Psychology of Color in Marketing: Infographic
The Psychology of Color for Your Brand: Infographic
Which Fonts and Colors Drive Top Brands? [infographic]
Let me know which is your fave infographic on the psychology of color!