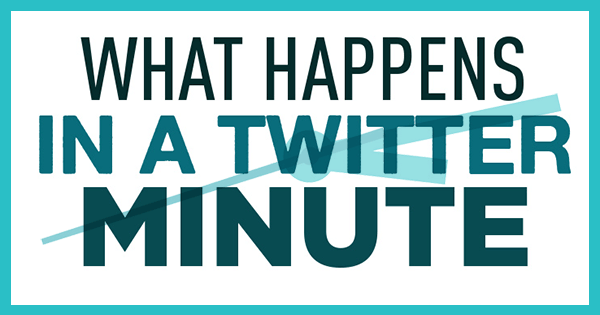 How much can happen in a Twitter minute?
With nearly a billion users – plenty!
Over 300,000 tweets per minute.
Nearly 1.5 million Twitter search engine queries.
Over 100 Twitter accounts created.
And money being made! $2,407 per minute.
Check the infographic from WhoIsHostingThis for all the stats!
How to stand out amidst all the noise? Research shows – Twitter images rule! Grab your copy of my new ebook, How to use Twitter Images to Double Your Visibility. Click here to learn how.
And make the most of your Twitter minute!