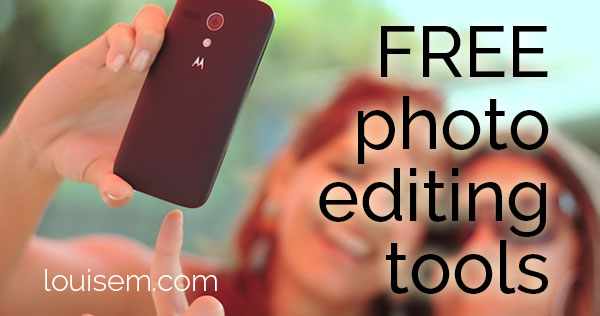 Looking for free photo editing tools?
Or free graphics tools?
Two great options are offering free goodies for a limited time. Don't miss them!
Browser-Based Photo Editing Tool: PicMonkey FREE Upgrade
PicMonkey offers tons of photo editing options, as well as cool stickers and overlays, plus many fonts for adding text to your photos (or their free backgrounds).
And for a limited time (no word on how long) you can get a free 30 day upgrade to Royale.
The Royale upgrade gives you:
50% more Frames, Fonts, Overlays, Textures and Effects
Twice the Touch Up tools
Extra layouts and customization in Collage
Absolutely, positively, not a single ad
I recommend you sign up here!
Mobile Photo Editing Tool: Aviary App with FREE Add-ons
Aviary offers crazy fun photo editing. And through January 5, 2015, ALL add-ons are free if you sign in with an Adobe ID.
That's over 200 filters, plus dozens of frames, overlays, and stickers. Over $100 worth if you purchased them!
Download Aviary from the App Store or Google Play. Sign in or create an Adobe ID right in the app. And enjoy!
What Will You Make?
I love and recommend both these apps! Try 'em out and post your creations to my Facebook Page, or tag on Instagram with #imadethisgraphic.
I'd love to see how you use these free photo editing tools!