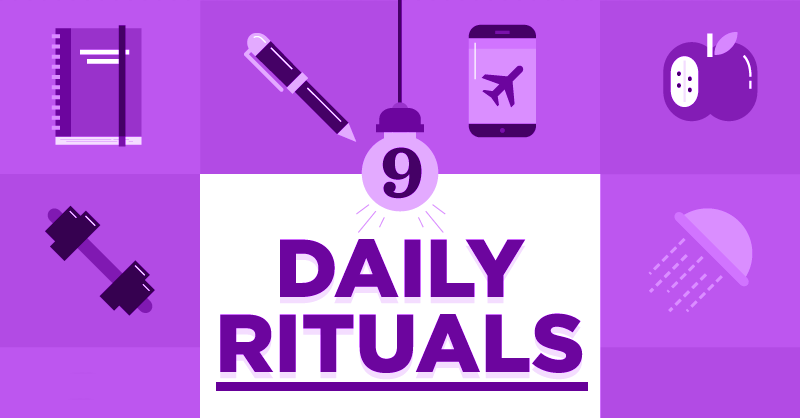 Do you use daily rituals?
They can be powerful for getting your day on track from the start!
Some of the most successful entrepreneurs will tell you that incorporating a few daily rituals is the best way to get motivated and prepare for the day's challenges.
Why not consider the 9 daily rituals on the infographic as we take on 2018? One or more may help you make it a great year.
You can simply Pin the infographic for future reference, or read on for my own daily rituals, and suggestions of relevant books that can help you develop your own.Continue Reading