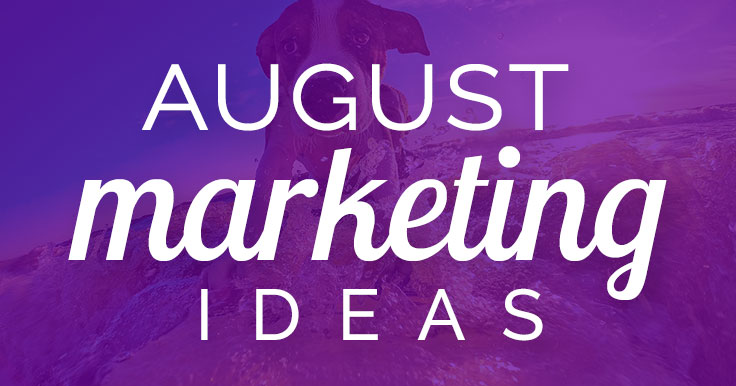 Need August marketing ideas?
It's the dog days of summer, and your marketing motivation may be low.
Is anyone listening, anyway?
Yes, it's a big month for vacations – but there's more!
Parents are prepping for school to start.
Families are thinking about a last-minute trip.
Businesses may be getting ready for Fall's more serious mindset.
Retailers are preparing for Christmas.
Meet your audience where they are. If it seems everyone's kicking back – share fun stuff in that same vein!
There are lots of ideas to choose from! You can even get them in a super-simple to follow format, which you'll hear more about further down.
Pin or tweet, then read on!
Continue Reading