Be recognized online with a consistent personal brand or corporate image that includes all social media as well as your website: Facebook Timeline cover picture design, Facebook Business Page profile & tabs, YouTube, Twitter, and all the social media profile sites like About.me.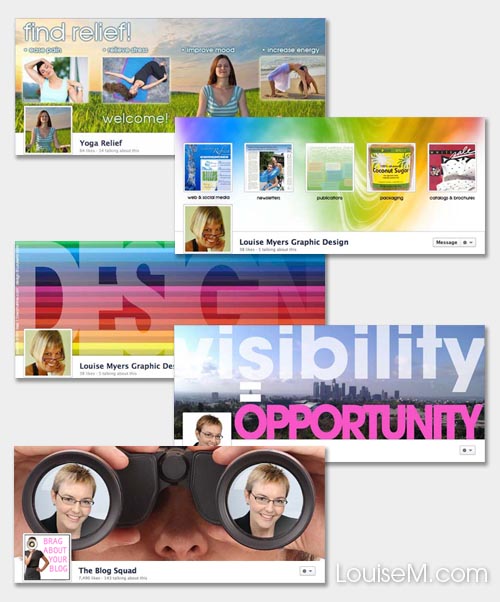 Facebook Business Pages in Timeline format. At right, several designs I created. Do-it-yourselfer? Read my tutorial on how to create your Facebook Timeline Cover Photo.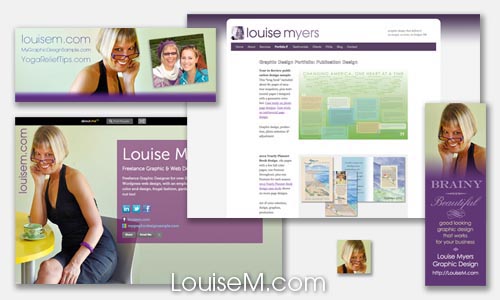 A complete social media campaign includes Facebook personal profile cover picture, website, social media sites like About.me, a ubiquitous online avatar, and Facebook business page profile picture. Read more about developing a brand identity design.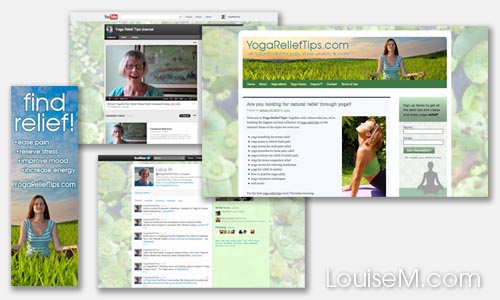 Yoga Relief Tips social media branding includes Facebook business page profile picture, YouTube branding, Twitter branding, and website.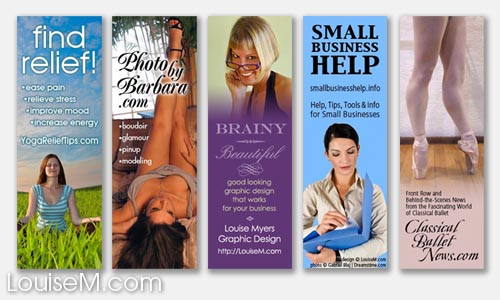 Facebook business page profile pictures make full use of the space allotted and use color and eye-catching images to get the "Like." Read 4 steps to improve your Facebook fan page pro­file pic­ture design. It's an old-school format, but I think you'll still find nuggets of wisdom.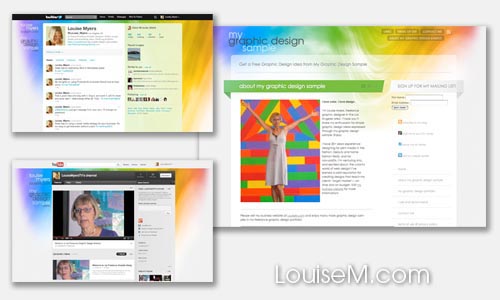 My Graphic Design Sample social media branding design includes Twitter branding, YouTube branding, and website. I no longer maintain the site, but I sure loved the rainbow colors.
Contact me for a free quote for your project! Check out more of my work here:
portfolio home | branding | brochure design | catalog design | direct response design | greeting cards
logo design | newsletters | packaging | postcard design | publication design | social media | web design
© Louise Myers Graphic Design