Connect with Your Prospects EVERY Day
Using Quality, Shareable Graphics that
Cost So Little, and Save You So Much Time!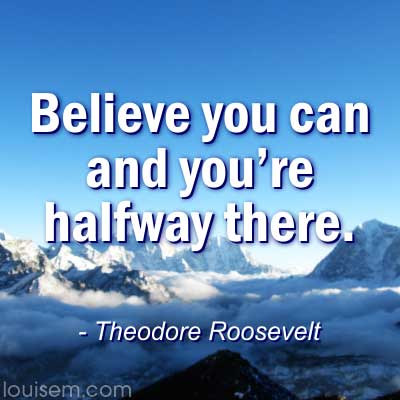 Ever have one of those days where you had best intentions of posting to your social media channels – but time got away from you? Frustrating, huh…
You wanted to make a graphic, but never found time. You planned to ask an engaging question, but couldn't come up with one under pressure. You hoped to share a helpful blog post, but who has time to write – or even find – one!
I've had those days, too. Too many of them to mention!
That's why, when I saw this package of 60 motivational quotes, I jumped at the chance to buy it!
Then I bought the resale rights so you, too, can enjoy the peace of mind of having 2 months of daily social media content ready to go – for less than 35 cents a day!
Imagine scheduling your week of social media content in minutes. Wouldn't that feel great? It really takes the pressure off when that chore isn't nagging at you.
Stay in touch with your followers, and let them spread the word about you, with these quality, shareable graphics.
They're perfect for any business! Set them up in a few minutes a week, and get back to your business.
This is sure to save you tons of time and frustration.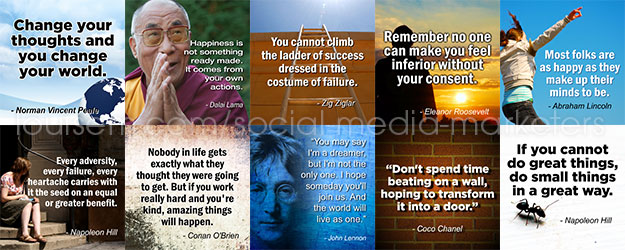 What You Get:
60 PNG graphics, each 400 x 400 pixels square.
They feature carefully selected motivational quotes from top thought leaders, past and present.
The eye-catching photos and designs grab viewers' attention.
Square shape is perfect for Instagram and Facebook Fan Pages!
They work great on your blog, Pinterest, Twitter, LinkedIn too – everywhere your prospects hang out.
No watermark! You're free to add your own website URL to each image.
Rights to use the graphics for your own personal or commercial use.
Buy Now! Available for immediate download.
$59.97

Now just $19.97

Your payment grants your own personal and commercial use of the graphics. You do not have rights to share access details, or to sell or give away the graphics. Thanks!