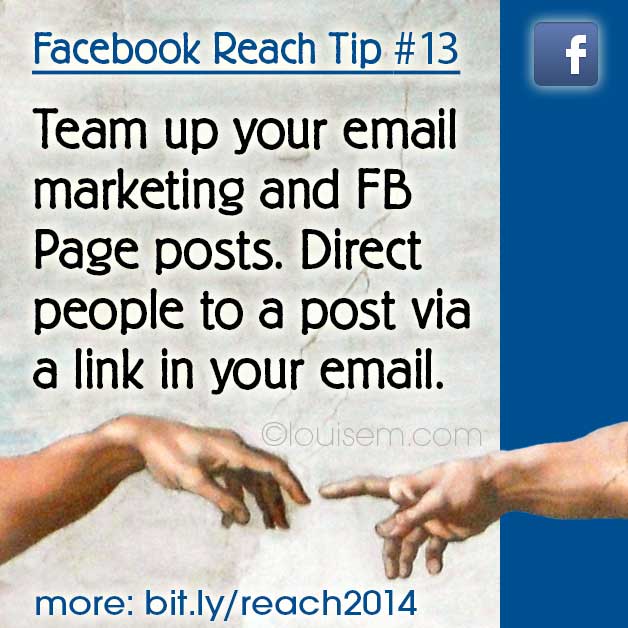 Want to boost your Facebook Page Reach?
Team your page posts with your email marketing!Continue Reading
Small business marketing – what do owners plan for 2013?
AWeber asked over 3,000 owners and entrepreneurs how they felt about the economy, and whether they planned to increase or decrease their marketing presence. 93% of the businesses surveyed had 5 employees or fewer, and 88% of owners do all the marketing – perhaps like you and me?
How do these small business owners and entrepreneurs feel about their prospects for the new year? Continue Reading
Looking for email marketing tips for the holidays?
Could you use pointers on the best email marketing software?
Gotcha covered with this great email infographic from AWeber.
You'll see that it's not too early to start planning your email marketing campaign for the holidays! Continue Reading