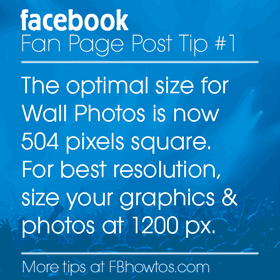 Confused about the best Facebook photo sizes for your Fan Page Wall in 2014?
No wonder! It's changed twice already this year. 🙂
First, Facebook added flexibility in the way photos appeared on the wall. For the first half of the year, tall photos ruled!
But now, it's hip to be square! Square photos have the most impact on the Fan Page wall.
Here's what you need to know to increase the impact of your photos.
Continue Reading