"Where to find images for blogs and social media? Google of course! DUH!"
NOOOOOOOOOO! (My reaction pictured below).

The Favorite Way to Find Images for Blogs is the WORST Way!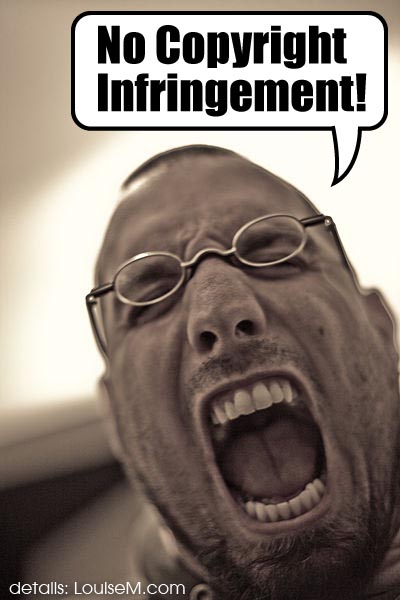 We live in a visually-driven world. Web surfers with little time to read have many blogs and social media sites competing for their attention. To grab their attention and communicate quickly, you need compelling images.
Couple this need with the best search engine on the planet and you've got – a whole lotta copyright infringement goin' on!
Every week I'm amazed to hear another person – who should know better – tell me they're using the wonderful search tool Google Images to find pictures for blogs and social media. "Haven't you noticed the words 'Images may be subject to copyright'?" I ask. I usually get a puzzled look in response.
Per BloggingPro, "The problem with this method of acquiring images is that, under modern copyright law, virtually every image you find on the Web is copyrighted."
If you're Googling images to reuse – please cease and desist immediately. I'll tell you where to find images for blogs and social media that are still free, yet legal.