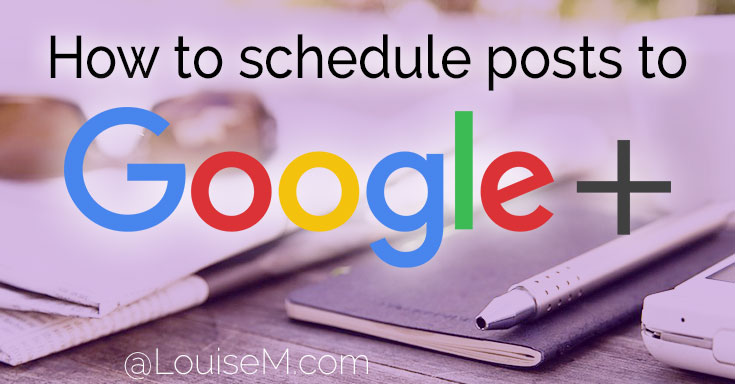 Want to schedule posts on Google Plus?
G+ hasn't seemed eager to allow scheduling.
Due to their API, social media management tools could only access GooglePlus Business Pages, not personal profiles.
This just changed! Google is allowing full access to personal profiles via their API.
There are 3 tools now, and likely more to follow, that will let you schedule posts to G+:
DoShare: old school and unreliable, per readers.
Friends+Me: Reader recommended.
HootSuite: NEW to G+. My fave management tool and sanity saver.
I wrote about DoShare here first, in July 2014. That copy appears towards the end of this article.
I added a recommendation for Friends+Me last year.
HootSuite support for G+ is new! I'll delve into that first.
NOTE: Some links in this article may be affiliate links, which means I make a small commission if you purchase. This helps support my blog and costs you no more.