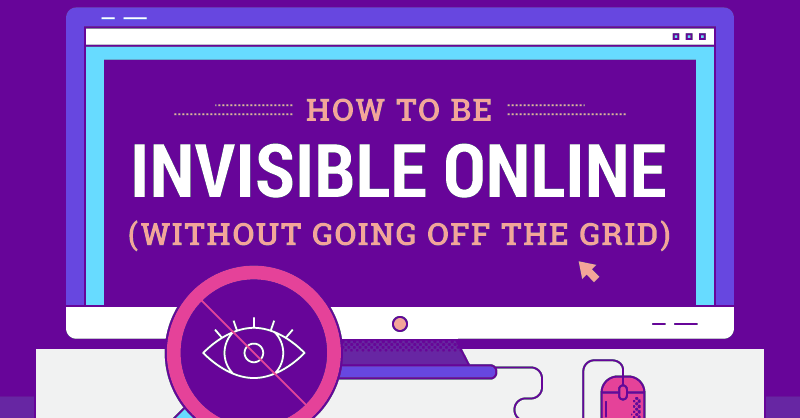 Worried about online privacy?
You're right to be concerned!
Upset about your data getting into the wrong hands.
Wary of others seeing your online activities.
Uncomfortable with being targeted for advertising.
Yes, your data is being used for many purposes. Google alone casts a wide net that we discussed in What Google Knows About You.
But you don't need to go off-grid to protect your privacy! In this post, we'll cover:
How to anonymize your online activity.
How to protect privacy on Facebook, Twitter, Instagram, and Snapchat.
How to stay anonymous on your phone or tablet.
Accompanied by numerous infographics! Pin 'em all to Pinterest ?