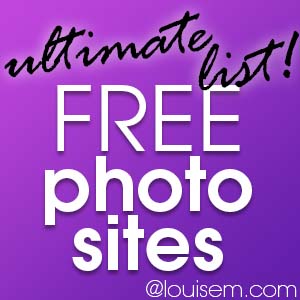 Looking for free photo sites?
Here's the ultimate list! All the best places to find images for blogs and social media.
When you're looking for free pictures on these sites, be sure to check any licensing restrictions. Many sites will allow you to use search filters so your results will return only public domain, Creative Commons, or photos allowed for commercial use.
Whatever your search parameters, understand that you are responsible for ensuring the results are free to use in the manner you wish. Be sure you understand the photo's license and comply. Continue Reading