I'm no longer taking on web design projects, but if I'm working on other designs for you, I can certainly make graphics for your website to match.
You'll glean some insights into my design process from these former projects!
Visit the Social Media Portfolio Page to see how your website design fits into a complete online branding.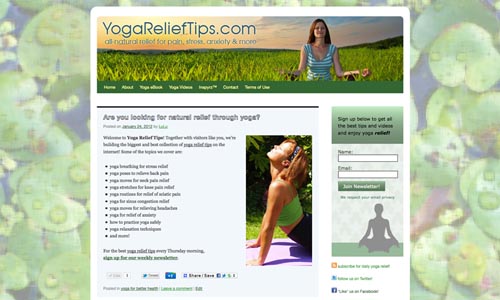 The WordPress website design for YogaReliefTips.com makes liberal use of soothing greens and relaxing images. You can read a website design case study of an earlier incarnation of this website. One of the wonderful things about web design is how easy it is to update and improve! See the coordinating social media.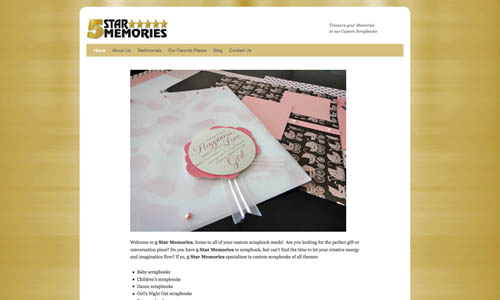 Website design for 5 Star Memories. At this time it's just a 5-page website, which we'll be building out over time. Classy brushed gold background coordinates with the 5 Star logo I designed.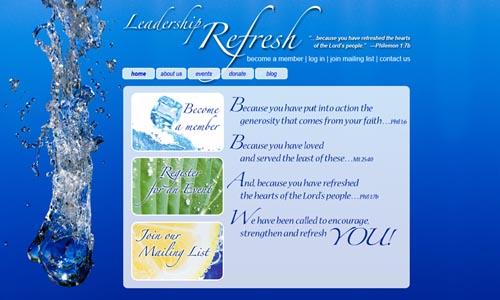 I designed a postcard for Leadership Refresh, and the principals loved it so much, they decided they wanted a new website based on the design! I designed the template shown here, and the site will be implemented by a web developer. Read about the matching postcard design.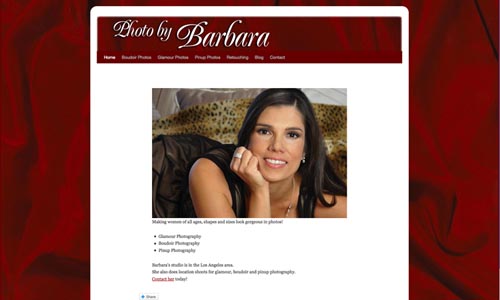 PhotoByBarbara.com is a WordPress website, which makes it so easy for the site owner to keep their site updated! This site includes photo galleries and slide shows. Read about the matching flyer.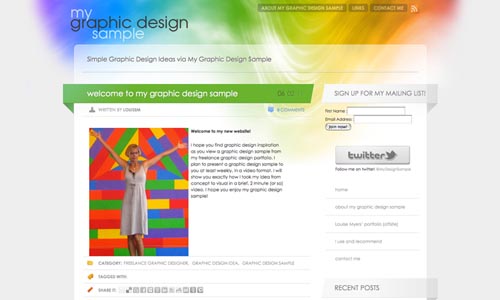 Here's a fun, rainbow-tinted website for My Graphic Design Sample (no longer active). On this website, I posted brief case studies showing how I created a graphic design sample. In May 2016, I moved them all to my LouiseM website. This site was based on the beautiful Spectrum theme with numerous modifications.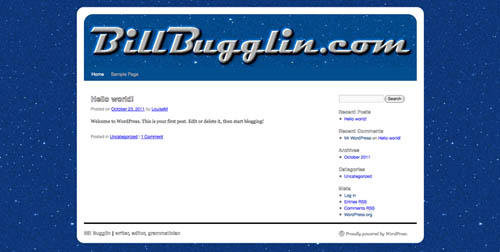 I designed a simple website shell for my brother. He loves cars and astronomy, so I used a starry-looking blue metallic car paint background, and made the logo look like chrome in a retro car font (Magneto). More about this website design.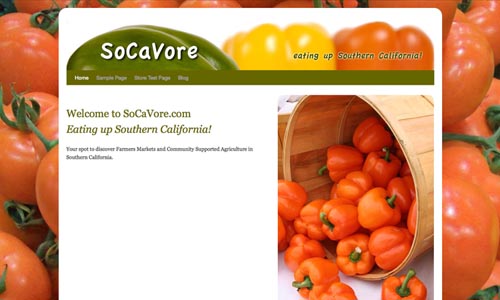 SoCaVore is a website I once used for testing various plugins, etc. Originally intended to be a site about eating locally in Southern California, the domain name is a play on the word locavore. With all my other projects, I didn't have time to develop this website!
Contact me for a free quote on your next graphic design project! Check out more of my work here:
portfolio home | branding | brochure design | catalog design | direct response design | greeting cards
logo design | newsletters | packaging | postcard design | publication design | social media | web design
© Louise Myers Graphic Design