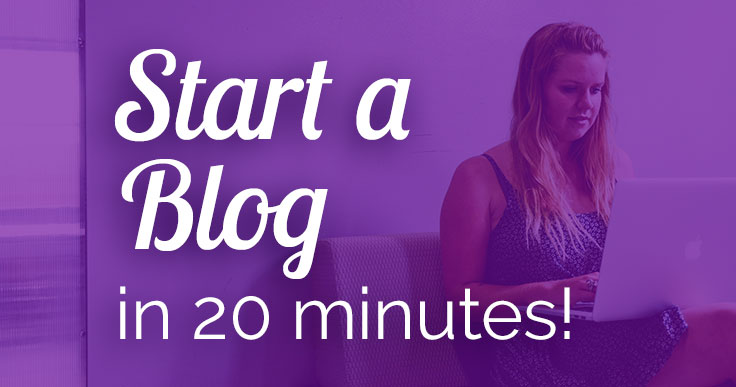 Want to start a blog but are short on time?
In this post, you'll learn how to start a blog as fast as possible!
Having a blog is quickly becoming as necessary as having email. Almost every business leader has a blog. It is now an established fact that a blog is one of the best ways to establish a reputation as a subject matter expert and gain credibility.
But, for most non-techies, starting a blog is still a scary affair that conjures up images of complicated coding and dent in the pocket.
Nothing could be further from the truth! Read on as we show you how a 7 or 77 year old can set up a blog in 20 minutes flat with little or no coding knowledge.Continue Reading