Want to stand out on social media? You're in the right place!
Welcome to Louise Myers Visual Social Media – where you'll find the answers to your visual marketing questions.
Social media can be maddening! Not only does it take a lot of time, but it's constantly changing.
The good news is, I love staying on top of  the changes – and keeping you informed. And I love sharing time-saving tips for social media success!
While cranking out 80-page catalogs and hundreds of packaging designs for companies like Disney, Macy's, and WalMart, I learned how to work quickly and git 'er done! Stick with me and I'll show you how.
Our world is increasingly relying on quick ways to share an abundance of information.
Graphics, photos, and other visuals are exploding on social media!
And YOUR customers and prospects are WAITING to share great visual content from YOUR business!
That's free advertising for your biz on Facebook, Pinterest, Instagram, Twitter…
Getting your share of the social media love?
Go visual and get noticed! But where to start? Learn the 6 kinds of content fans love in my latest free report.
• • • Delight Your Followers with your FREE Social Media Content Guide! • • •
Just to say I think you're terrific! Your emails and site are sooooo filled with useful content. Just a thank you! ~Joan Tennant
I've been following Louise Myers' hints and tips forEVER.  The calibre of her material can't been found anywhere else on the web – I know as I've searched!  I couldn't find a one-stop shop for all of the social media (and more) information I needed until I found Louise's website. SHE KNOWS HER STUFF!! I have used it and IT WORKS! I recommend Louise's updates to anyone serious about having a successful social media presence. – Sue Storey, Permanent Life Changes
Learn more about my latest business practices.
Learn more about my background as a graphic designer.
LouiseM.com was named as one of the TOP Marketing Blogs!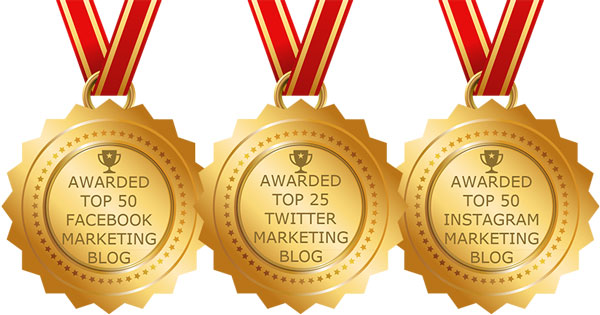 9th BEST Facebook Marketing Blog in the world!
12th BEST Twitter Marketing Blog in the world!
18th BEST Instagram Marketing Blog in the world!
31st BEST Blogging Tips Blog in the world!
2017–2019. Thank you Feedspot for this honor.
---