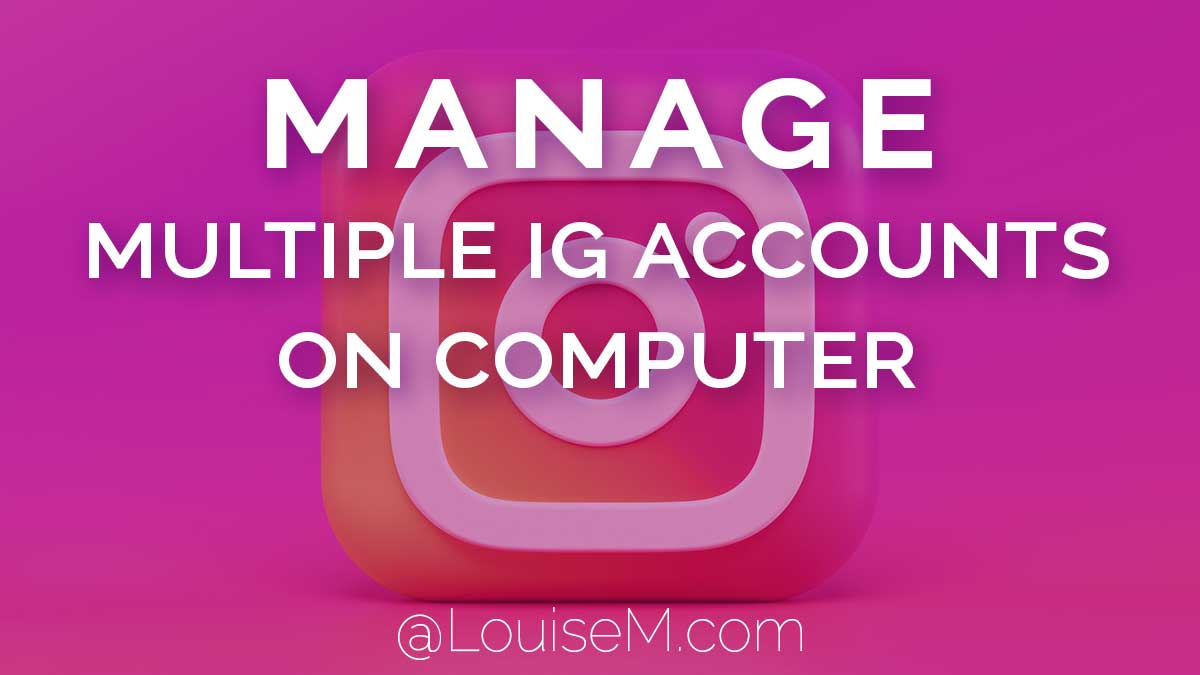 Want to switch Instagram accounts on your computer?
Perhaps you've linked several accounts on your app, and you're wondering where they are when you login on desktop.
No worries! It's easy to manage multiple IG accounts on PC or Mac.
You don't have to set up separate Chrome profiles – though we'll cover that too.
You don't need separate logins on different browsers.
You don't need a third-party tool.
You can manage up to 5 IG accounts in one browser!
And I'll also show you how to manage more than 5 without logging in and out.
Read on.