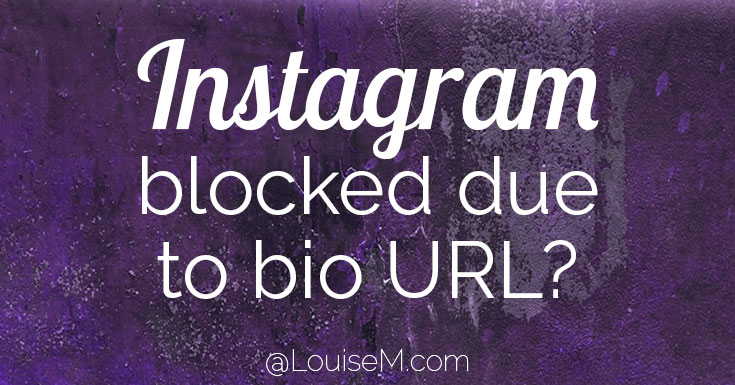 Did Instagram block your bio link?
Due to my wildly popular post on blocked Instagram comments, I'm hearing more and more about this happening.
Like a lot of restrictions on the platform, it may have to do with an influx of spammers, as well as the tender age of many users.
The bad news is, this can cause your account to be frozen.
But here's fair warning, and possible workarounds.
UPDATED November 2019 with a NEW FIX!Continue Reading