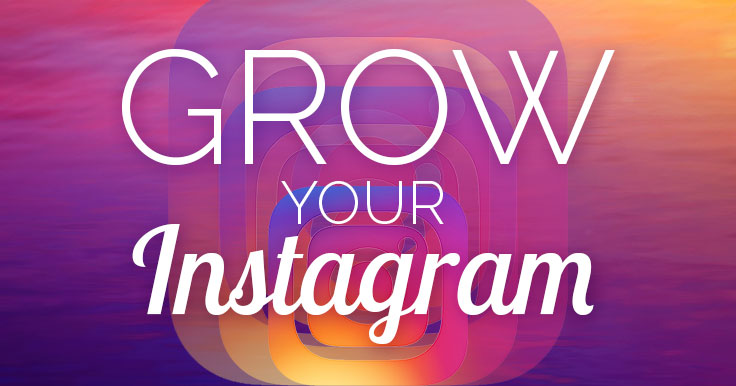 Want to learn how to grow your Instagram?
Some questionable InstaGurus have been promoting phony engagement through the use of automation.
My favorite Instagram teacher, Alex Tooby, wrote the following to explain why that isn't effective.
She'll tell you what really works! I have taken her course and can recommend its effectiveness. I'll get a referral fee if you purchase through my link.
Read on…
Instagress (probably the most popular Instagram automation service) has just been SHUT DOWN by Instagram!
Yes… you know all those irrelevant "cool!" "awesome!" "check out our profile!" comments you get on your posts? Or the insistent following and unfollowing by certain accounts? Those actions were all primarily brought to you by Instagress.
So today, we can rejoice that this app has finally been squashed by Instagram!
Now I know on the other side of this coin there are people who have been using Instagress and seeing pretty decent results. Your following grows without even having to be present on Instagram – seems like a no-brainer, right?
Trust me, I see the appeal. I even dabbled in this software back in 2014 before any of my accounts were worthy of being talked about. But for me, it didn't last. This software (and others like it: i.e. massplanner & followliker) don't take into consideration what Instagram is all about.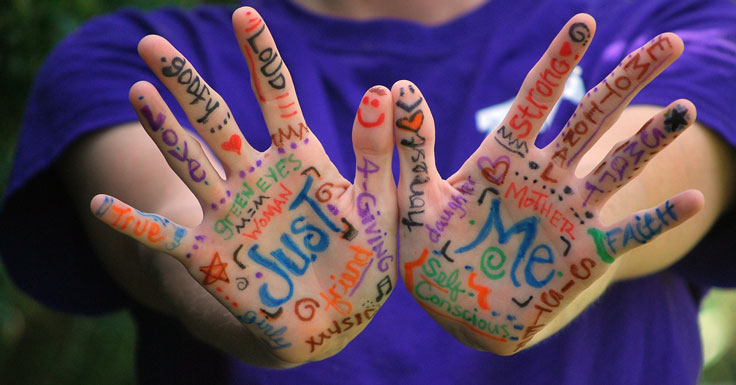 Instagram is a platform that thrives on authentic interactions. Compared to other social networks, it is the most personal… almost like a micro-blogging platform where we can share who we really are, build a following around that, and eventually use the trust we've built up, to make money.
With automated bots, that authenticity just isn't there.
Not to mention that auto bots strictly violate Instagram's terms of service (thus them getting shut down), so apart from it not being authentic, it also poses a risk to your account.
Speaking of… If you were using Instagress, or have in the past, CHANGE YOUR PASSWORDS NOW.
While I place no judgement on anyone having used an auto bot (seriously, I get it!), I have always been an advocate for real, manual, and authentic engagement, and right now, I am very happy to not be a part of the panic. Or even worse, being a course creator who built their lessons on using software's like Instagress! Yikes!
My course Infamous to Influential was created with authenticity in mind – and those methods will never fail, or go out of style. While the Instagram app seems to be changing every day, my methods still work, and still get my students great results.
In fact, Tonika, a student who enrolled just two days ago, already gained 100 new followers!
So instead of looking for the next bot to start using, realize that the demise of Instagress is soon to be the demise of every other autobot out there, and that this is a sign to start taking manual action with your account.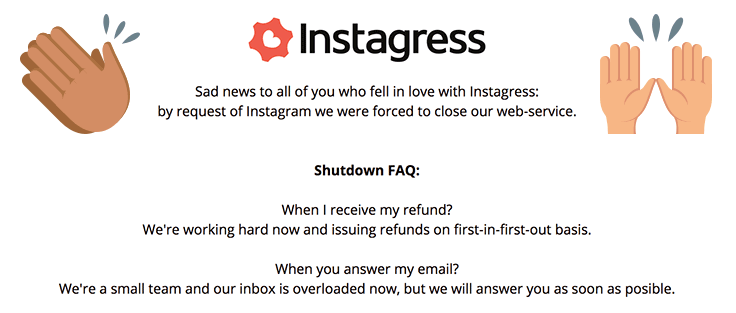 If you'd like to learn the exact methods I used to build a following of over 460,000 targeted users (my three accounts combined), generate a 6 figure annual income, and be seen as the authority figure in my niche (all without having to rely on auto bots that will likely get shut down and compromise your login details!), then I would love for you to check out my course, Infamous to Influential.
Inside you will learn:
How to determine your target market through a variety of thought-provoking questions (and why this is so important to your success)
My 3 part research method that teaches you how to use Instagram's internal features to locate your target market quickly and easily
5 authentic tactics to getting your target market onto your feed, engaging with your posts and following you (no autobots needed!)
3 proven strategies that help generate new followers, even while you're sleeping
How to maximize your results, improve your credibility and continue to attract fresh leads long term, and
How to monetize your following as a business owner or an influencer!
These lessons are delivered via video and show you exactly what I'm doing on my phone (and off) to get these results. Also included are supplementary workbooks, cheat sheets, mp3s, a support group, and plenty of bonuses!
To find out all the details and exactly what you'll get when you enroll, click here.
Louise again. As I mentioned above, I've taken Alex's course and can recommend it. It's really targeted, info-packed, and won't waste your time. And Alex's results speak for themselves!
It is an investment. Check it out if you want to know how to grow your Instagram – for REAL!