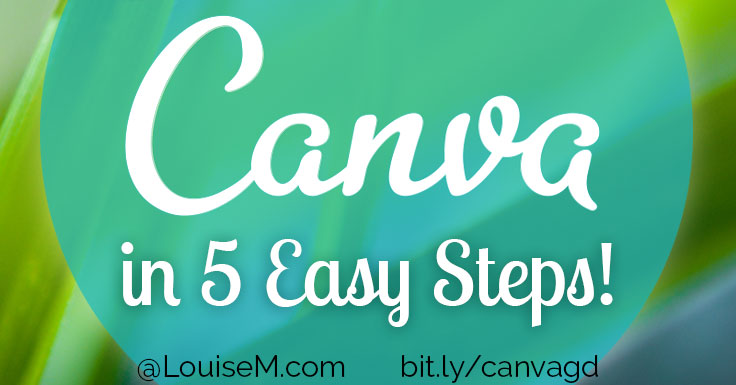 Need an easy way to create great graphics?
Then you should learn how to use Canva!
Canva is a browser-based design tool that makes it easy for non-designers to create great images. There's also a handy mobile app!
Benefits of Canva:
Pre-sized social media templates.
Designer type templates get your graphics started.
Lots of size and shape options.
Search for stock images and pay a small fee to use – or use the free stuff.
Save your images to edit or download later.
Easy to make multiple, similar graphics from a template.
If those features sound useful, check out this beginner's guide on how to use Canva!