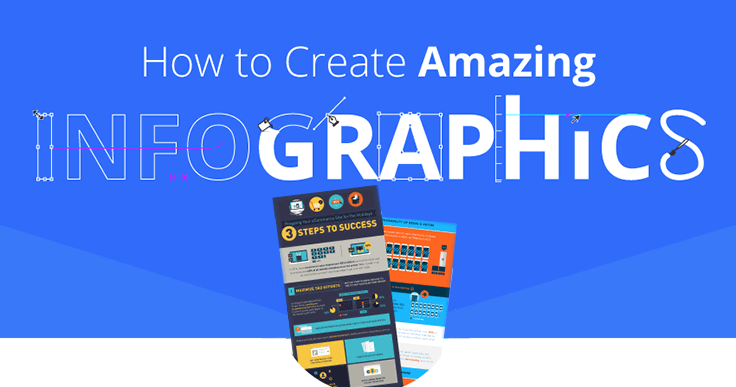 Wondering how to create an infographic?
Does making infographics seem complex and intimidating?
Copypress has provided this infographic that outlines your steps to infographic success.
Read on after the infographic for an easy tool to make your own!

If you're in the content marketing world, you've heard a lot of buzz around infographics.
Infographics have been steadily gaining popularity over recent years, and marketers continue to rave about their effectiveness.
Creating your own infographics and promoting them yourself might seem intimidating, but it doesn't have to be. By choosing an informative topic and combining it with eye-catching visuals, you can get ideas out to your desired audience and gain a larger following.
Infographics are able to take complex ideas and put them into an easy to understand, visual narrative. Viewers are more inclined to stop and read an infographic, than a standard article. Due to the fact that our brains process visuals a full 60,000 times faster than traditional text, our brains crave infographics.
It makes sense if you consider having to choose between reading a multi-paragraph article, or a short and sweet visual story.
To create your own infographic, you need to start with a compelling topic. Choose something that readers will gain value from, and then move on to to your design.
While it might seem like the graphics are the most important part of the infographic, they are useless without worthwhile copy. It's important to remember that infographics should be told in a narrative, so readers follow along and stay engaged.
When sharing your infographic, you want to make sure you are sharing on as many social media sites, blogs, and directories as possible. When you first put an infographic out on to the web, its early momentum is reliant on your efforts to promote it. More visibility means more traffic, which will help give your brand a larger following.
Want more details on how to create an amazing infographic? Check out the free whitepaper from CopyPress.
How to Make Impressive Infographics Easily
Note: I've tested the following design tools for non-designers so I can make these suggestions. If you decide to pay for a plan, I may receive a referral fee.
If you already use a design tool like Canva, Snappa, or PicMonkey, start there! They have a selection of infographics templates. If you've worked with the tool before, it's your easiest way to get started. Check out their designs to see if something suits your brand and your concept.
Most tools like the ones mentioned above are fine for "infographics" that don't have a lot of information. But what if you need to share lots of stats on your infographic?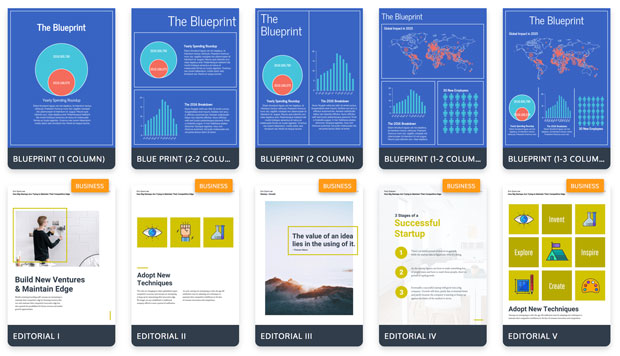 Here's one that makes it easy with direct data import from your spreadsheets!
To access an wide range of infographics templates, check out Venngage. They have hundreds of templates, AND hundreds of charts, maps, and icons you can drag-and-drop into your design.
Import data directly from your spreadsheets into the following chart styles:

Line Chart
Smooth Line Chart
Area Line Chart
Pie Chart
Bar Chart
Multi-Column Bar Chart
Stacked Bar Chart
Scatter Plot Chart
Bubble Chart
Stacked Bubble Chart
Multi-Series Chart
Summary Stats

Thousands of icons, pictograms and illustrations.
Upload your own images from your computer or the web.
Add those elements into your chosen infographic template – or create your own infographic from scratch! There are so many options that you can customize as little or as much as you like.
Try it out at no charge. If you like it, the Premium plan is only $19 paid monthly, and the Business plan offers even more features for $49 paid monthly.
• • • Click here to try Venngage infographic designer FREE• • •
Save even more! I've negotiated a one-time-use 20% off code for my readers. Use LOUISE20 when you purchase. Pay for a year in advance to maximize your savings!
For pointers, don't forget to pin this infographic about how to create an infographic!