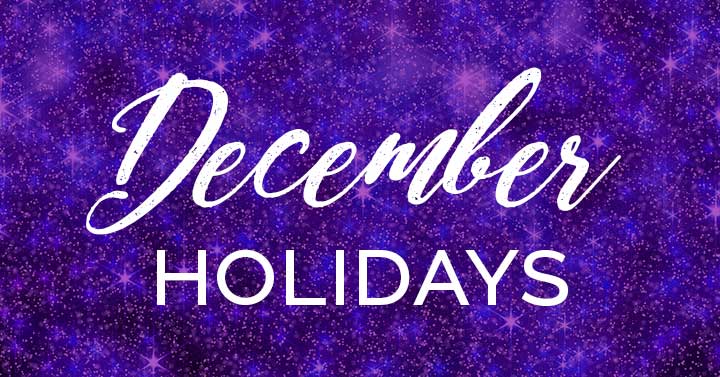 Love December holidays?
Ever wonder what holidays besides Christmas are celebrated in December?
Here are 250 of 'em! 'Tis the season to celebrate.
Whether you want to engage your social media followers, educate your students, or just figure out when your friends are celebrating religious holidays, you're in the right place.
You've found a huge December holidays list, updated for 2021!
Over 250 for your enjoyment:
Christian, Jewish, and pagan holidays.
Fun and random holidays.
Month-long, week-long, and daily December holidays.
And everything in between.
Check it out!