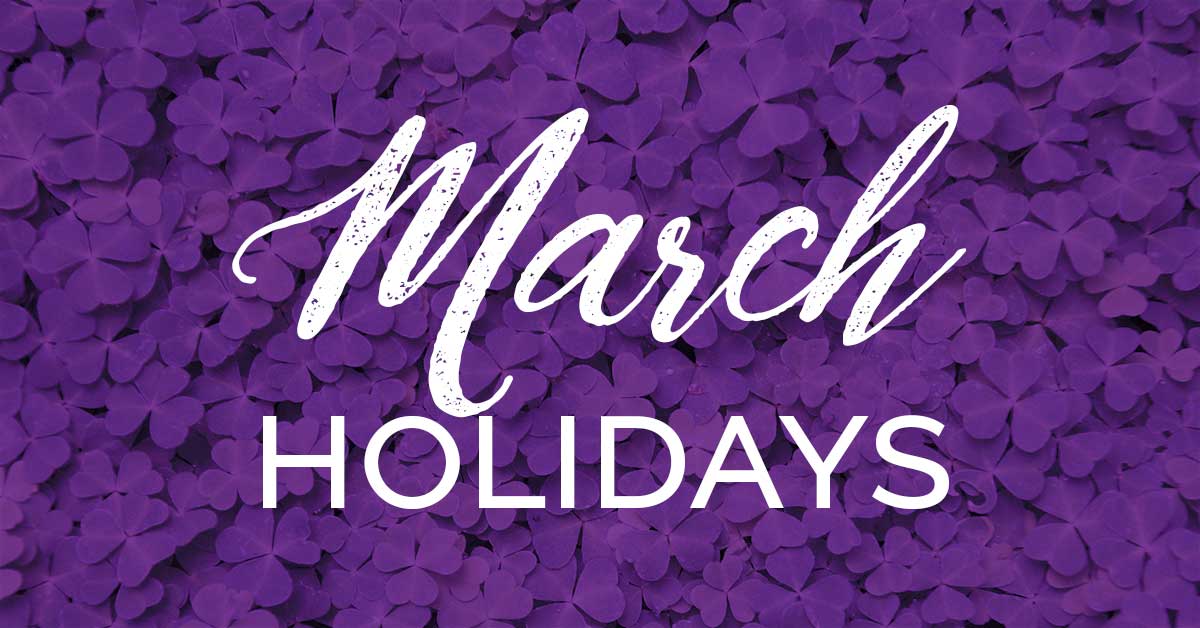 Mousing for March holidays to enchant your audience?
Wondering what holidays are celebrated in March besides St. Patrick's Day?
There are a myriad of March special occasions! So if you're mystified by what to post on social media to engage friends and followers, here are hundreds of holidays to celebrate. Each with a hashtag!
Or you can use a more serious observance as an opportunity to educate.
You'll find almost 400 March observances:
Fun holidays, observances, and special days.
Month-long, multi-day, and daily March holidays.
Even a couple saints' days and a pagan holiday.
Plus everything in between.
Get ready to get lucky on social media!