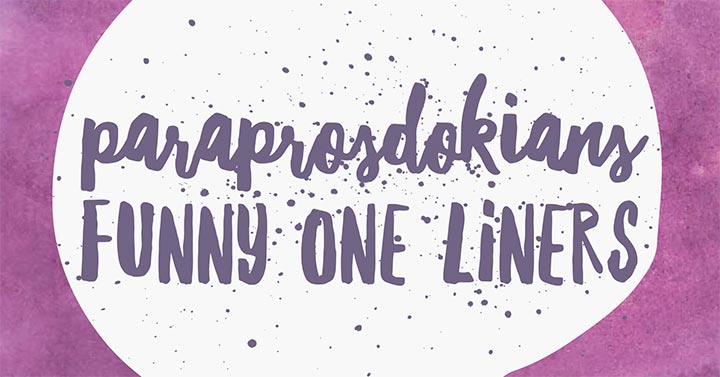 Need funny one liners to perk up your posting?
Try paraprosdokians!
Say what?
Paraprosdokians are clever, surprising sayings, where the ending presents an unexpected twist.
They can be witty and wonderful quotes to share on Facebook and Twitter.
Check out this extensive list and pick out a few favorites.
Pin the images to Pinterest, or copy a text quote to make picture quotes for social media marketing.