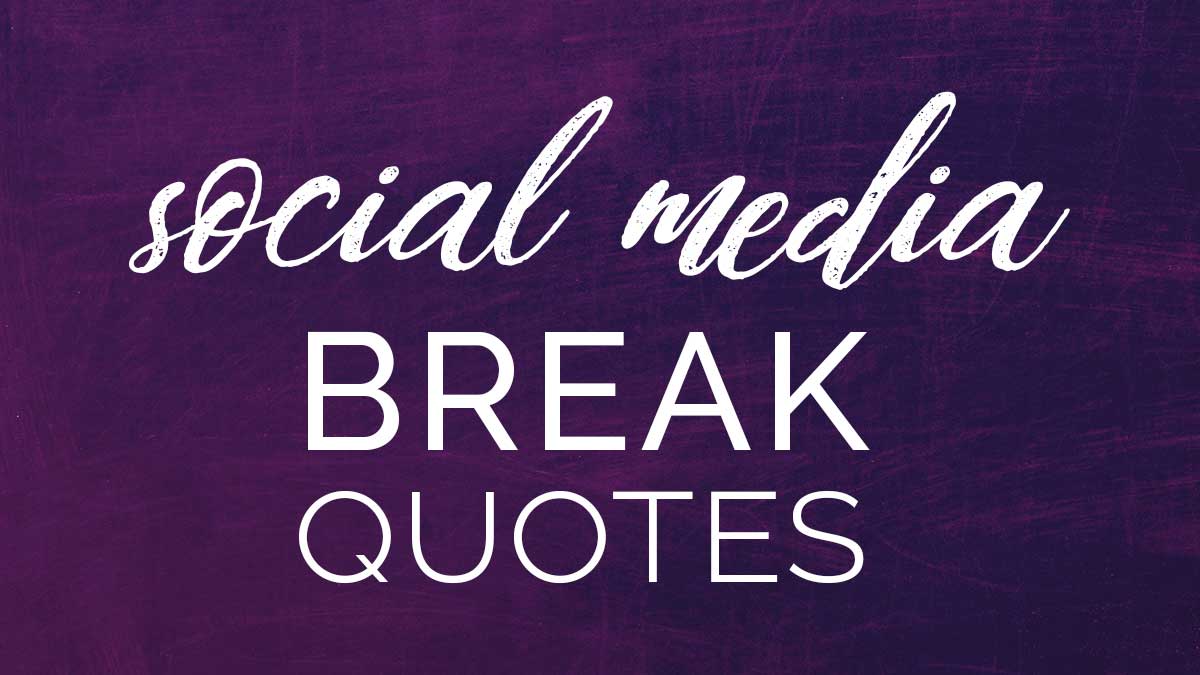 Need social media break quotes to explain your time off?
Good for you. Knowing what you need and communicating it to others is an important life skill!
While I write a lot about using social media effectively, one aspect of that is knowing when you need a break.
Social media is not all fun and games! There can be a dark side.
And if you're not sure about that, I'll start out with some negative social media quotes to convince you that your break is a good thing.
Next, quotes and messages to announce your social media detox break.
Then, a few thought-provoking quotes about social media addiction to seal the deal.
We'll end on a light note with some funny social media quotes!
Ready? Let's go.